Chemical Science was pleased to support the 10th National Conference on Inorganic Chemistry of the Chinese Chemical Society which took place at Shandong University last month. Poster prizes were given on behalf of Chemical Science as well as Inorganic Chemistry Frontiers, Materials Chemistry Frontiers, Catalysis Science & Technology, Physical Chemistry Chemical Physics, Green Chemistry, Dalton Transactions, RSC Advances, Nanoscale, Nanoscale Advances, Materials Horizons and Journal of Materials Chemistry A, B and C. Energy & Environmental Science and Sustainable Energy & Fuels also provided a joint prize. The winners are: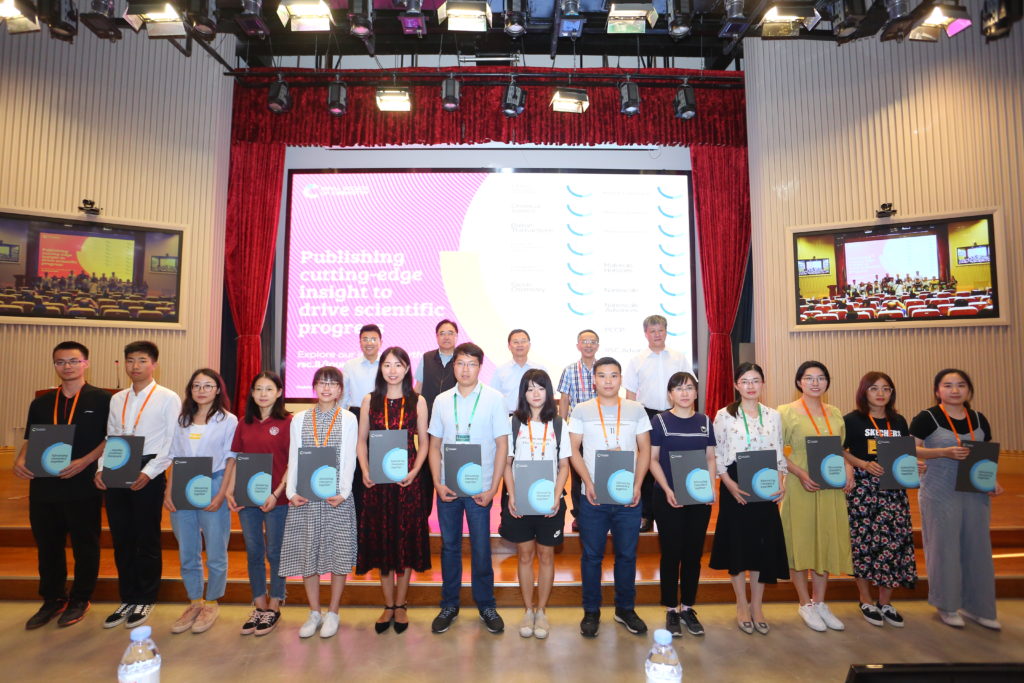 Yuan Xiong
熊昱安
东南大学
Southeast University
Lingling Xu
徐令令
西安交通大学
Xi'an Jiaotong University
Fan Guo
郭帆
南京大学
Nanjing University
Wenbin Wang
王文彬
华中科技大学
Huazhong University of Science and Technology
Mengfei Li
李梦菲
中国石油大学(华东)
China University Of Petroleum
Jing Dong
董婧
北京理工大学
Beijing Institute Of Technology
Bingqi Han
韩冰琪
吉林大学
Jilin University
Wenzhu Yu
于文竹
山东大学
Shandong University
Liang Zhou
周亮
北京大学
Peking University
Genfeng Feng
冯根锋
南京大学
Nanjing University
Peipei Cui
崔培培
德州学院
Dezhou University
Xiaoting Liu
刘晓婷
南开大学
Nankai University
Dong Li
李冬
厦门大学
Xiamen University
Zhi Wang
王芝
山东大学
Shandong University
Shuang Liu
刘爽
东北师范大学
Northeast Normal University
Congratulations to all the winners!