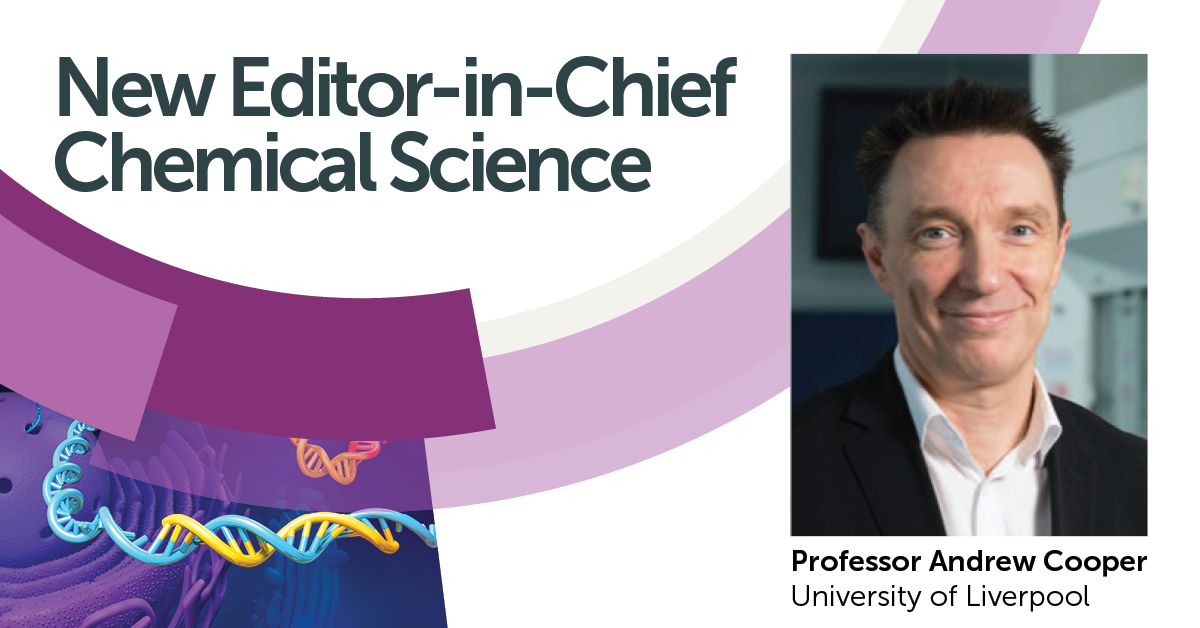 We are delighted to announce Professor Andrew Cooper as the new Editor-in-Chief of Chemical Science.
Andrew Cooper is Professor of Chemistry, Director of the Centre for Materials Discovery and Director of the Materials Innovation Factory at the University of Liverpool. He is a Fellow of the Royal Society and has won several prizes and awards for his research.
Professor Cooper's research interests lie in polymeric materials, supercritical fluids, microporous materials, hydrogen storage, metal nanoparticles, organometallics, emulsion-templated materials, and high-throughput materials methodology.
As we thank Professor Daniel Nocera for his valuable contributions to the journal during his term as Editor-in-Chief of Chemical Science over the past four years, we warmly welcome Professor Cooper as he leads the journal to continued success.
As the Royal Society of Chemistry's flagship journal, Chemical Science publishes findings of exceptional significance from across the chemical sciences. Chemical Science is free to read, and free to publish in – with all publication charges currently waived.
Professor Cooper joins us in inviting you to submit your most exceptional research to Chemical Science today!