Get to know our flagship journal
In this blog post, we explain how our journal, Chemical Science, can support you as a member of the scientific community. Learn more about our diamond open access policy, our video series, ChemSci Voices, and our blog series, Reviewer Spotlight.
What does it mean to be diamond open access?
Chemical Science is an innovative journal made up of people who are passionate about chemistry. We are always thinking of new ways to support you and build upon our purpose – to help the chemical science community make the world a better place.
To aid this mission, we believe that opening up research to everyone is crucial. The work we publish is impactful. It can inspire new discoveries, change how people look at the planet, and challenge standard thinking. Everyone deserves to have access to this research as it could benefit us all, and this is why Chemical Science has been open access since 2015.
We also take things one step further. Our diamond open access policy means that you can publish in Chemical Science for free. The submission process remains the same as any other Royal Society of Chemistry journal. We cover any article processing charges if your work is accepted, so you can make an impact without any barriers.
This is ChemSci's back story, and why we publish your research diamond open access.
Get to know more about ChemSci.
How can diamond open access benefit you?
Diamond open access publishing benefits everyone. It means that you can read all of our articles and publish with us for free. By removing barriers, we foster collaboration between disciplines and welcome anyone around the world to publish with us.
Need extra information? Learn more about diamond open access.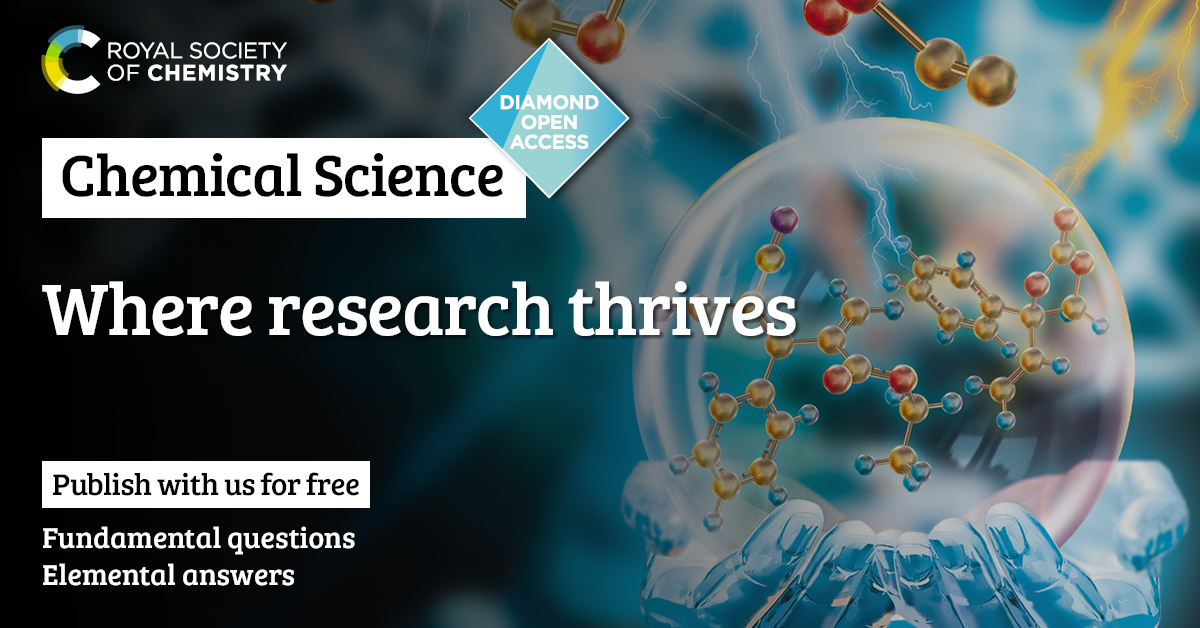 Introducing ChemSci Voices
The chemical science community is a thriving network of incredible scientists. We publish work in a broad range of areas and from researchers all over the world. But how can we make sure that everyone has a chance to be heard?
ChemSci Voices is a new video series that gives researchers a platform to talk about their discoveries. We are interested in hearing every voice from around the globe. Help us celebrate and promote your future discoveries.
Watch our new ChemSci Voices videos.
What is our Reviewer Spotlight?
Our peer reviewers have a significant impact on the work we publish, helping us make sure that every article is accurate and of high quality. Our blog series, Reviewer Spotlight, recognises this important work and highlights some of the benefits of being a reviewer.
If you have ever been interested in becoming a reviewer, we recommend reading some of our blog posts. You can learn what our reviewers enjoy about assessing research and how this work contributes to their career paths.
Read our Reviewer Spotlight blog.
We want to thank everyone – our authors and peer reviewers – for being part of our journey to an open, equitable society where science can thrive.