Situated in the historical and picturesque city of Suzhou, a metropolis well reputed in the world for its classic gardens, Soochow University (SU) was founded in 1900 and represents one of the first modern universities in China. Soochow University is a top comprehensive university in Jiangsu Province, listed as a key university of "Project 211" and a member of "the Double First-Class" Initiative.
The College of Chemistry, Chemical Engineering and Materials Science grew out of the Chemistry Department of Soochow University, which was founded in 1914 and was one of the earliest chemistry departments in China. The chemistry research at SU focuses on precision synthesis, micro/nano materials for environmental science, energy and materials, health chemistry and diagnosis, precision catalysis and application as well as green chemistry and chemical engineering. As a result of the scientific and technological innovation strategy "Think Big and Start Small", Soochow University has harvested fruitful results in chemistry innovation. As indicated by data from Nature Index and Lens in 2017, the field of chemistry at Soochow University headed the list of mainland universities among the global innovative scientific research institutions and universities. Noticeably, both the disciplines of Chemistry and Materials Science at the College are listed in the top 1‰ around the world according to the latest Essential Science Indicators (ESI).
"Following the rapid developments in new technology and equipment, today we are living in a golden age of chemistry." says Prof. Jianlin Yao, Dean of the College of Chemistry, Chemical Engineering and Materials Science, Soochow University. "Soochow University chemists will continue to work on original innovation, breakthrough techniques and technology transfer in practical application, and all of us are committed to the sustainable development goals of humanity."
To celebrate the 120th anniversary, we are sharing a special virtual issue of research articles from Soochow University chemists. Authors across the university have contributed more than 60 articles on topics ranging from synthetic chemistry to biological chemistry and other cross chemistry disciplines. We hereby invite you to read through these selected articles to witness the achievements made by Soochow University in the past few years (2015-2020).
Find the collection online here!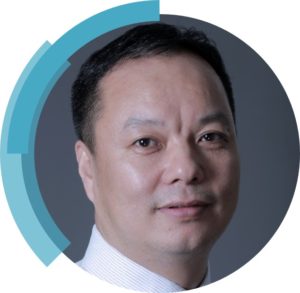 Jianlin Yao
Soochow University