Introducing ChemComm's Emerging Investigators Desktop Seminar series
Welcome to the latest RSC Desktop Seminars, sponsored by  ChemComm, featuring researchers from our 2020 Emerging Investigators collection. Each session will highlight two early career speakers working in a similar field.
The RSC Desktop Seminar Series is an effort to not only replace in-person research seminars during the current pandemic situation, but to also expand access for researchers around the world looking to connect to some of the leading minds in the chemical sciences. While these RSC Desktop Seminars are taking place in the time zone working hours for the speakers, we encourage any and all interested to register and attend and recordings of the seminars will be available to all registrants after the session.
Upcoming seminars: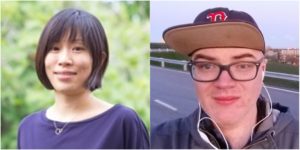 Tuesday 17th November 15:00 GMT 
15:05 – "Molecules in a Hurry to Get Rid of Antiaromaticity "
Judy Wu, University of Houston, USA
15:35 – "Development of Chiral Diazaphospholene Catalysis"
Alexander Speed, Dalhousie University, Canada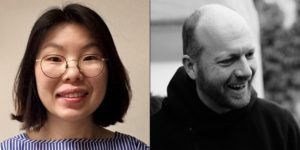 Wednesday 25th November 8:30 GMT
8:35 – "Symmetry-adapted Protein Assembly and Evolution"
Woon Ju Song, Seoul National University, Korea
9:05 – "Beryllium coordination chemistry and its implications on the understanding of metal induced immune responses"
Magnus Buchner, Philipps-Universität Marburg, Germany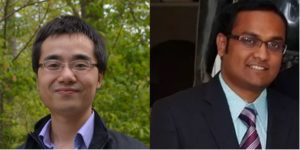 Wednesday 2nd December 8:30 GMT 
8:35 – "Selective Aromatic C(sp2)-H Bond Functionalization with Diazo Compounds"
Lu Liu, East China Normal University, China
9:05 – "Taming the Manganese Complexes for Hydrogen Transfer Catalysis"
Biplab Maji, Indian Institute of Science Education and Research Kolkata, India