To further thank and recognise the support from our excellent reviewer community, we are highlighting reviewers who have provided exceptional support to the journal over the past year.
This month, we'll be highlighting Iwona Nierengarten, Ashlee Howarth, Jonathan Goodman and Stefan Matile. We asked our reviewers a few questions about what they enjoy about reviewing, and their thoughts on how to provide a useful review.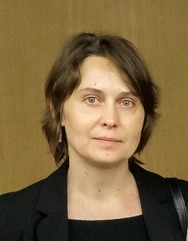 Iwona Nierengarten, CNRS and University of Strasbourg. My main research interests are concerned with supramolecular chemistry in general and with pillar[n]arenes and rotaxanes in particular. We also develop versatile scaffolds that are easy to functionalize for the construction of sophisticated nanomolecules for applications in materials science and biology.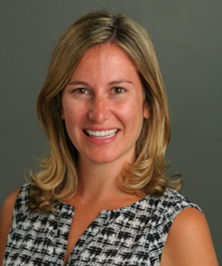 Ashlee Howarth, Concordia University. The Howarth research group is focused on making new rare-earth cluster-based metal–organic frameworks for potential applications in wastewater treatment, catalysis, drug delivery, bioimaging, and sensing.
Jonathan Goodman, University of Cambridge. My research group is working on understanding organic chemistry better, by analysing chemical information and by calculating molecular properties. Our DP5 method enables us to get more information out of NMR spectra, our calculations help us to predict how molecules react, and our studies of toxicology tell us whether chemicals are likely to be poisonous.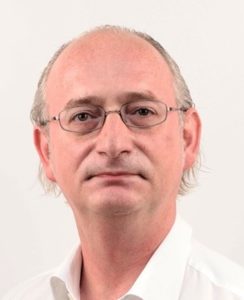 Stefan Matile, University of Geneva. My research focuses on functional supramolecular chemistry, supramolecular systems in action, at work. The general vision is that offering different, at best new ways to get into contact on the molecular level will lead to new structures and functions that ultimately will allow us to tackle challenges in science and society that are otherwise beyond reach. Current topics of interest are systems catalysis with unorthodox interactions (anion-π interactions, chalcogen, pnictogen bonds), chemistry tools to image physical forces in living cells, and the search for new ways to enter into cells.
What would you recommend to new reviewers to ensure their report is helpful?
Ashlee Howarth: To always be kind. Remember that you are writing these reviews for real people, many of whom are trainees (it could be their first manuscript!). You can be thorough and constructive, while still being kind. Compliment aspects of the manuscript that are well-done or exciting and be constructive and reasonable with your critiques.
Do you have any advice to our readers seeking publication in Chemical Science on what makes a good paper?
Jonathan Goodman: Good papers say something new that is justified by the supporting data and analysis. Very good papers help us to think about chemistry in different ways.
Ashlee Howarth: The main thing I look for when I review a manuscript is thoroughness. Are new materials fully characterized? Are all necessary control experiments performed? Are all the conclusions made supported by data? In addition, the manuscript should be well-written, clear, and easy to follow.
What encouraged you to review for Chemical Science?
Stefan Matile: I review for journals that publish my research.  For publishing, I submit mostly to journals published by chemical societies.  Chemical Science thus deserves highest respect for pioneering thoughtful publishing with regard to all aspects.  This includes outstanding editors who always send me papers to reviewers that match my interests.  I can only congratulate Chemical Science, I hope it will continue to excel and am of course more than happy to make my contribution. 
Iwona Nierengarten: Chemical Science offers to the readers the possibility to stay informed on emerging trends in science and it is great to read papers before their publication. It is also very rewarding to help authors to improve the quality of their manuscripts and thus to contribute to the high quality of the papers published by the journal.
What do you enjoy most about reviewing?
Iwona Nierengarten: Reviewing is like discovering a first thought of the authors about their research, challenges and achievements. Writing a report offers the possibility to communicate with the authors and share with them your feelings about their work.
Stefan Matile: Reviewing is a lot of work but most enjoyable because it keeps me updated, forces me to catch up on topics different from, but close to, my own research interests – I learn so much, reviewing broadens my horizon.
Tune in next month to meet our next group of #ChemSciReviewers!
If you want to learn more about how we support our reviewers, check out our Reviewer Hub.
Interested in joining our ever-growing reviewer community? Send us your CV and a completed Reviewer Application Form to becomeareviewer@rsc.org.