The 19th Annual R. Bryan Miller Symposium was held at UC Davis, California on 28th February – 1st March 2019. The meeting was led by Professor Sheila David, Chair of the Miller Symposium Committee. Chemical Science was happy to support and sponsor the meeting, alongside Organic & Biomolecular Chemistry, another Royal Society of Chemistry journal.
The Miller Symposium celebrates Professor Bryan Miller's pioneering research, which laid the groundwork for the current thriving research programs in Pharmaceutical Chemistry and Chemical Biology in the Department of Chemistry at UC Davis. Top speakers from the world of chemical biology shared cutting edge research results and perspectives on the future of biologically relevant chemistry research.
Chemical Science poster prize winner: Jayashri Viswanathan (Olson Laboratory, UC Davis) for "Potential of Psychedelic Analogs for Treating Neuropsychiatric Disorders"
Organic & Biomolecular Chemistry poster prize winner: Lee Dunlap (Olson Laboratory, UC Davis) for "Structure Activity Relationship Studies of Tryptamine and Phenethylamine Based Psychoplastogens"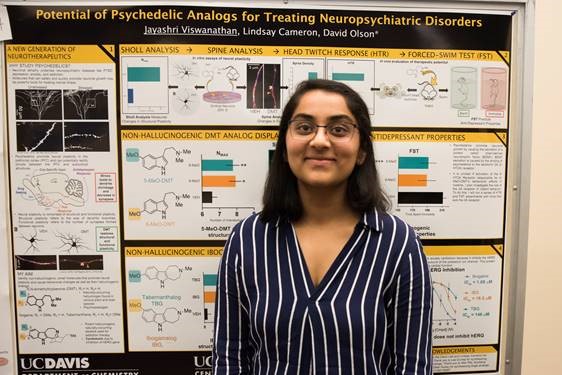 Jayashri Viswanathan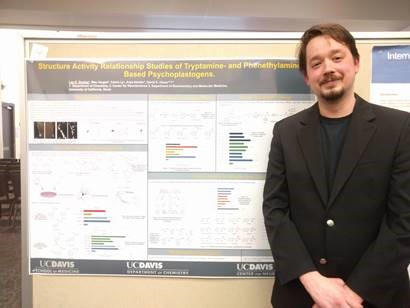 Lee Dunlap
Congratulations to both prize winners from everyone at Chemical Science!