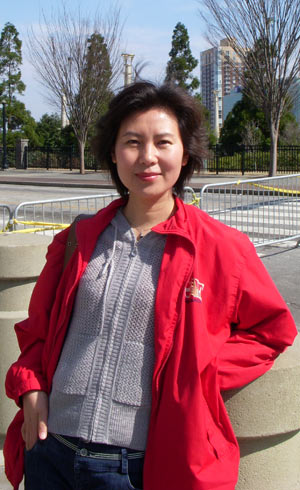 I am delighted to announce that Professor Jihong Yu (Jilin University, China) has joined the Chemical Science Editorial Board as the Associate Editor for Inorganic Materials.
Professor Yu's research focuses on the designed synthesis of zeolitic porous functional materials. She obtained the National Outstanding Youth Fund of China in 2001, and was awarded National Prize for Natural Science in 2006, the 6th Chinese Youth Woman Scientist Award in 2009, and the Bau Family Award in 2010 for World Chinese Inorganic Chemists. She is now the Chief Scientist of the National Basic Research Project of China. 
Professor Yu's Editorial Office will open for submissions imminently.
To submit your exceptional research to Professor Yu or any of our other outstanding Associate Editors, please use our online submission site.