To further thank and recognise the support from our excellent reviewer community, we are highlighting reviewers who have provided exceptional support to the journal over the past year.
This month, we'll be highlighting Søren Kramer, William Evans, Mi Hee Lim and Anastassia Alexandrova. We asked our reviewers a few questions about what they enjoy about reviewing, and their thoughts on how to provide a useful review.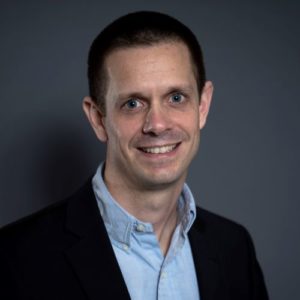 Søren Kramer, Technical University of Denmark. Søren's research focuses on development of new methods in the fields of transition-metal catalysis, asymmetric catalysis, and photocatalysis – all with a predilection for C–H functionalization.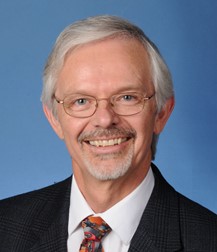 William Evans, University of California, Irvine. My group synthesizes new molecular complexes of heavy metals like the rare-earth metals, thorium, uranium, and bismuth.  The goal is to identify new phenomena in terms of oxidation states, reactivity, and physical properties that are not known with the other metals in the periodic table.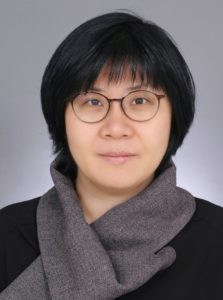 Mi Hee Lim, Korea Advanced Institute of Science and Technology (KAIST). Our research objective is to identify how metal-involved biological networks are linked to dementia, including Alzheimer's disease and Parkinson's disease.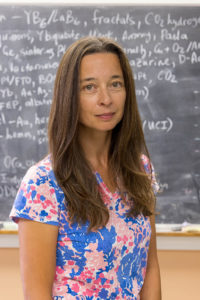 Anastassia Alexandrova, University of California, Los Angeles, and California NanoSystems Institute. Theoretical development of new physical paradigms in catalysis; quantum information science; enzymology; advancing multiscale modeling methods, and experimentally-testable materials design based on new paradigms
What encouraged you to review for Chemical Science?
Anastassia Alexandrova: Chem. Sci. is a top journal in our field, which I find exceptionally open-minded to new concepts and directions, and not locked in particular eternal sub-areas of chemistry. I very much like contributing to Chem. Sci. publishing as an author, and a reviewer, for this reason. 
Mi Hee Lim: The studies that I have reviewed are related to our research interests, and they are at a high level.
What do you enjoy most about reviewing?
Mi Hee Lim: The studies that have been accomplished through multidisciplinary approaches
Anastassia Alexandrova:  I hope I make new science even better, and my goal is to help the authors. But the second part of it is that I get to be among the first pairs of eyes to see top new science.
Søren Kramer: It forces me to study a manuscript and supporting information very thoroughly and practice my critical thinking. In order to make sure that claims are supported, I frequently end up on detours into the literature learning something new along the way.
What advice would you give a first-time author looking to maximise their chances of successful peer review?
William Evans: Think of your audience.  It is not enough for the result to be important to you.  You must communicate why it is important to the reader.
What are you looking for in a paper that you can recommend for acceptance in Chemical Science?
Søren Kramer: The deciding factor is often whether there is a high level of novelty compared to existing literature and potential for significant impact on the research field. Of course, it is essential that the conclusions are solidly supported by the experimental data and appropriate literature.
What would you recommend to new reviewers to ensure their report is helpful?
William Evans: Never send your report immediately after you write it.  Always redo your report at least a day later to give it a fresh look before you send it.  Write it in a way that you would like to get a review.
Tune in next month to meet our next group of #ChemSciReviewers!
If you want to learn more about how we support our reviewers, check out our Reviewer Hub.
Interested in joining our ever-growing reviewer community? Send us your CV and a completed Reviewer Application Form to becomeareviewer@rsc.org.