To further thank and recognise the support from our excellent reviewer community, we are highlighting reviewers who have provided exceptional support to the journal over the past year.
This month, we'll be highlighting Nan-Nan Deng, Ashraf Brik, Goran Angelovski and Jiang Weng. We asked our reviewers a few questions about what they enjoy about reviewing, and their thoughts on how to provide a useful review.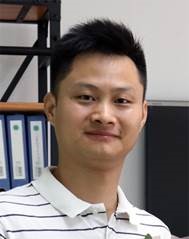 Nan-Nan Deng, Shanghai Jiao Tong University. Nannan's research focuses on bottom-up construction of artificial cells and their behaviors using microfluidics.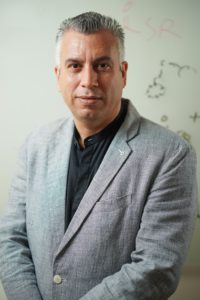 Ashraf Brik, Technion – Israel Institute of Technology. My research focuses on using chemical approaches to shed light on the function of proteins—the molecules that carry most cellular tasks, studying how malfunction in their role can lead to disease development and find solutions to such defects for drug development.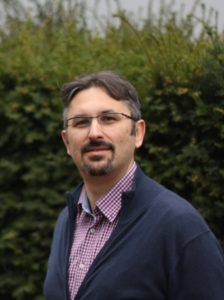 Goran Angelovski, Chinese Academy of Science. My research is focused on the design, preparation, and validation of bioresponsive MRI probes that are sensitive to calcium ions or neurotransmitters. These are intended to serve as markers for the functional molecular imaging applications, particularly the neuroimaging.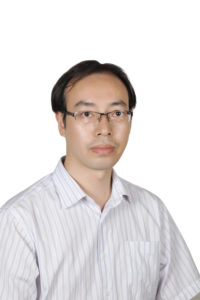 Jiang Weng, Sun Yat-sen University. Jiang's research focuses on developing efficient methods for the synthesis of functional small molecules. Currently, we are involved in the areas of asymmetric catalysis and SuFEx click chemistry, and their further application in medicinal chemistry.
What do you enjoy most about reviewing?
Ashraf Brik: Being able to review for excellent journals is a privilege! This is because you not only being among the first people to see the emergence of great science but also being part in shaping it. With this also comes the responsibility of being very rigorous and updated of your particular research area and in science general.   
Goran Angelovski: I like observing the evolution of the manuscript from its initial version, to being published in the final form. I enjoy the exchange of arguments and a constructive communication between the reviewers and authors, even if strong criticism has been expressed.
What are you looking for in a paper that you can recommend for acceptance in Chemical Science?
Jiang Weng: I think sufficient novelty and/or significance is the most essential element for the acceptance of a manuscript. In addition, telling a science story clearly and concisely is also very important.
What would you recommend to new reviewers to ensure their report is helpful?
Goran Angelovski: Be critical but fair. Do not focus on the final recommendation to accept or reject the manuscript, but how you can help identifying its shortcomings, eventual flaws, or parts where it may become even better. Focus on your role as the evaluator and how/if you can help the work submitted for publication become even better, in the submitted journal or elsewhere. Always have in mind that your role is the assessment of the work under the review, not the decision making. Leave the latter part to the editor.
What encouraged you to review for Chemical Science?
Nan-Nan Deng: Chemical Science is a journal that I usually glance over on-line for finding good papers in my fields.  I have read many great papers from the journal, and am glad to be a reviewer of it.
Tune in next month to meet our next group of #ChemSciReviewers!
If you want to learn more about how we support our reviewers, check out our Reviewer Hub.
Interested in joining our ever-growing reviewer community? Send us your CV and a completed Reviewer Application Form to becomeareviewer@rsc.org.