We are pleased to share a selection of our referee-recommended HOT articles for March. We hope you enjoy reading these articles and congratulations to all the authors whose articles are featured! As always, Chemical Science is free to read & download. You can find our full 2020 HOT article collection here.
DP4-AI automated NMR data analysis: straight from spectrometer to structure
Alexander Howarth, Kristaps Ermanis and Jonathan M. Goodman
Chem. Sci., 2020, Advance Article
DOI: 10.1039/D0SC00442A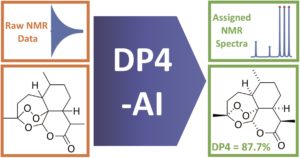 Completing the triad: synthesis and full characterization of homoleptic and heteroleptic carbonyl and nitrosyl complexes of the group VI metals
Jan Bohnenberger, Manuel Schmitt, Wolfram Feuerstein, Ivo Krummenacher, Burkhard Butschke, Jakub Czajka, Przemysław J. Malinowski, Frank Breher and Ingo Krossing
Chem. Sci., 2020, 11, 3592-3603
DOI: 10.1039/C9SC06445A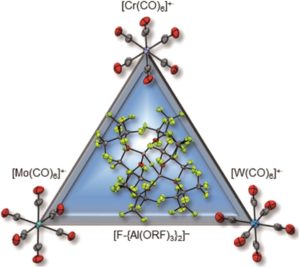 Recent developments in nickel-catalyzed intermolecular dicarbofunctionalization of alkenes
Joseph Derosa, Omar Apolinar, Taeho Kang, Van T. Tran and Keary M. Engle
Chem. Sci., 2020, Advance Article
DOI: 10.1039/C9SC06006E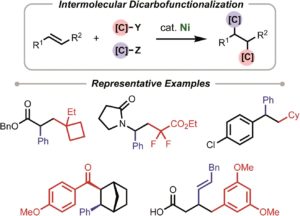 Enhancing the selectivity of prolinamide organocatalysts using the mechanical bond in [2]rotaxanes
María Calles, Julio Puigcerver, Diego A. Alonso, Mateo Alajarin, Alberto Martinez-Cuezva and Jose Bern
Chem. Sci., 2020, 11, 3629-3635
DOI: 10.1039/D0SC00444H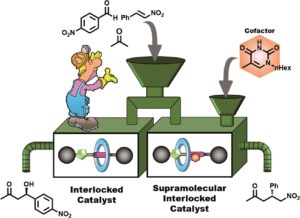 Simultaneous and ultrasensitive detection of multiple microRNAs by single-molecule fluorescence imaging
Hongding Zhang, Xuedong Huang, Jianwei Liu and Baohong Liu
Chem. Sci., 2020, 11, 3812-3819
DOI: 10.1039/D0SC00580K


Submit to Chemical Science today! Check out our author guidelines for information on our article types or find out more about the advantages of publishing in a Royal Society of Chemistry journal.
Keep up to date with our latest articles, reviews, collections & more by following us on Twitter. You can also keep informed by signing up to our E-Alerts.