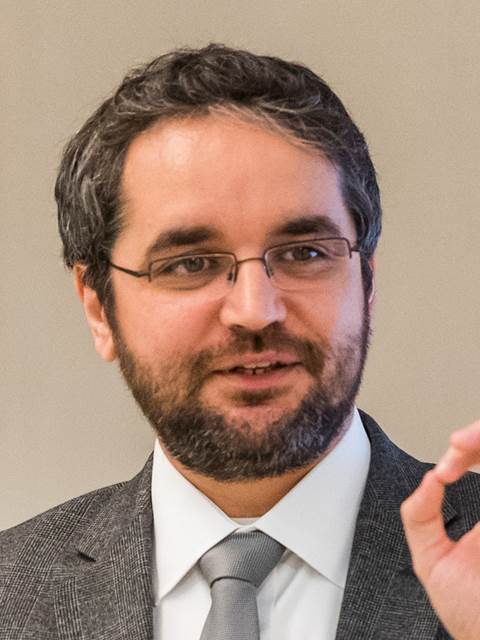 We are delighted to welcome Professor Mircea Dincă as Chemical Science Associate Editor, handling submissions in the area of materials.
Mircea Dincă grew up in Romania and moved to the US to study for a Bachelor's degree at Princeton University. From here, he graduated with a BA in Chemistry in 2003. Following graduate studies in Inorganic Chemistry at UC Berkeley, Mircea moved to MIT for a postdoctoral appointment in 2008, and was offered an Assistant Professor position in the Department of Chemistry at MIT starting in 2010. Mircea was then promoted to Associate Professor in 2015 and offered tenure in 2017.
Mircea's research interests lie in the synthesis of new multifunctional materials for applications in electrical and electronic devices, heterogeneous catalysis, and various uses in clean and renewable energy. In recognition of Mircea's group's research, he has been awarded the Alan T. Waterman Award from the NSF in 2016 and the ACS Award in Pure Chemistry in 2018, among several others.
Mircea is keen to receive submissions in his area of expertise, particularly MOF-related and multi-functional material research. Below is a list of recent Chemical Science articles published within the MOF-related field – all free to read. We hope you enjoy them!
Functional metal–organic framework boosting lithium metal anode performance via chemical interactions
Wen Liu, Yingying Mi, Zhe Weng, Yiren Zhong, Zishan Wua and Hailiang Wang
Chem. Sci., 2017, 8, 4285-4291
DOI: 10.1039/C7SC00668C
Hollowing out MOFs: hierarchical micro- and mesoporous MOFs with tailorable porosity viaselective acid etching
Jaehyoung Koo, In-Chul Hwang, Xiujun Yu, Subhadeep Saha, Yonghwi Kim and Kimoon Kim
Chem. Sci., 2017, 8, 6799-6803
DOI: 10.1039/C7SC02886E
Is iron unique in promoting electrical conductivity in MOFs?
Lei Sun, Christopher H. Hendon, Sarah S. Park, Yuri Tulchinsky, Ruomeng Wan, Fang Wang, Aron Walsh and Mircea Dinca
Chem. Sci., 2017, 8, 4450-4457
DOI: 10.1039/C7SC00647K
Bond breakage under pressure in a metal organic framework
Zhi Su, Yu-Run Miao, Guanghui Zhang, Jeffrey T. Miller and Kenneth S. Suslick
Chem. Sci., 2017, Advance Article
DOI: 10.1039/C7SC03786D
You can submit your high quality research in the area of materials to Mircea Dincă's Editorial Office.