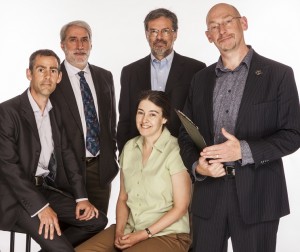 Want to know what Daniel Nocera thinks about wirelessly beaming energy from space? Over the coming weekend, the BBC World Service will be broadcasting an episode of The Forum, which was recorded at the RSC's ISACS12 conference last week entitled "Challenges in Chemical Renewable Energy".
Quentin Cooper hosts the programme in which Daniel Nocera of Harvard University, Clare Grey of the University of Cambridge, Carlos Henrique de Brito Cruz of the State University of Campinas and Jim Watson of the UK Energy Research Council discuss the work in their areas of expertise and future challenges for renewable energy as a whole.
The programme will be broadcast at 23.06 GMT on Saturday 14th September, 10.06 GMT on Sunday 15th September and 2.06 GMT on Monday 16th September. Find out when this is in your local time at: http://www.bbc.co.uk/worldservice/programmeguide/.
It will also be available to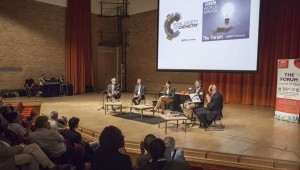 listen on the iPlayer shortly after the broadcasts have finished and you will be able to hear it at http://www.bbc.co.uk/programmes/p01g94yj.
– Written by Yuandi Li, RSC Science Executive