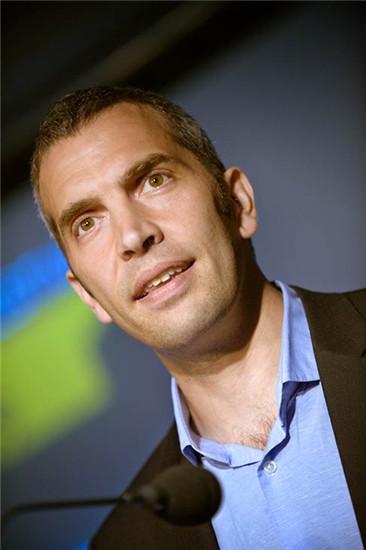 Ben Davis is Professor of Chemistry at the University of Oxford, where he is a Fellow and Tutor in Organic Chemistry at Pembroke College.  His group's research explores the exciting and rapidly expanding interface between chemistry and biology, with an emphasis on carbohydrates and proteins.
An Editorial Advisory Board member of Chemical Science since its launch in 2010, Davis now serves as one of the journal's Associate Editors, handling submissions in chemical biology.
What excites you most about chemical biology?
I think it's probably the unique position chemistry is now in, to be able to address the really fundamental questions about how biology works at a molecular level.  Not just static stuff or indirect, but a combination of strategies that will unpick what you might call mechanistic biology.  We're at a real turning point in science, where biology now needs to be that detailed, and chemistry has now developed the tools to deliver that detail – the two fields are genuinely starting to shake hands properly.
If you could go back in time, which scientist would you most like to meet or work with?
They're all so very different.  Probably Boyle.  Because he was mad, brilliantly mad, completely unfettered by convention.  Very creative.
What's the best advice a mentor or supervisor has ever given you?
Probably the best advice I've ever had was from Brian Clough, who told me I should "smile more."  But then I don't think you can really count him as a mentor.  Probably the best mentorship advice I've ever had was that you need to pick interesting, big problems.  Life is short, so pick big stuff.  Pick things that matter and that excite you, and do it through passion, and don't waste time worrying about what other people will do, and what other people might take from you.  If you don't have enough ideas to keep moving forwards and testing fresh things, no matter what other people are doing, then you are probably in the wrong job.  It's not about the individuals, it's about the science.
What do you enjoy doing when you're not in the lab, teaching, writing, or handling Chem Sci papers?
I row, basically.  Indoor/outdoor, whenever I can, however I can.  Pembroke College Boat Club (Head of the River) is a near utopian state.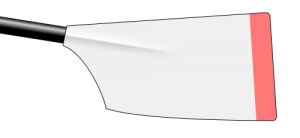 If you were to be shipwrecked on a deserted island, which item currently in your pocket would be most useful to you?
I haven't got anything in my pockets.  I have this habit of emptying my pockets when I go into a room – frees the soul.  I'm not really that dependent on the stuff in my pockets, to be honest (and I hate pod-zombies).  So, no, nothing really.
What makes a Chem Sci Edge article HOT?
Innovation.  Creativity.  Difference.
Describe Chemical Science in three words.
Challenging current chemistry.  I'd say, Chemical Science is making people think about the way chemistry is researched and published, putting out stuff that's different and trying to break down the traditional routes of dissemination whilst maintaining the ethics of proper, rigorous peer review by experts.  Its freshness is powerful, and this is generating a powerful and unique group of authors, reviewers and readers, I think.
Your personal message to Chem Sci authors and readers?
What I'd love to be able to say to authors is that they should think really carefully about how they write papers and where they put those papers.  In an era when the value of publication is in danger of being eroded, it's probably more important, rather than less important, to write quality papers and put them into a journal that's going to mean something long-term, has a good audience, and has – impact is the wrong word – but has something that connects with people that matter (now and in the future).
There's this increasing trend for not peer-reviewing, and not doing things with rigour, things just being posted up and being reviewed in real-time, and all of this stuff which is undermining the quality of science we publish.  We seem to have forgotten that over 350 years ago, we developed a sensible and intelligent mechanism of trying to ensure that quality wins out.  Expert peer review, in my experience, always improves the science if all involved are sufficiently open-minded and hungry to do better.  The idea of creating mounds of poorly evaluated data and analyses without any true advice or moderation is madness (and something we turned our back on as a community in the 17th century).  True scholars want to get better and do better by getting advice, not getting their stuff out at any cost (the latter are just blaggers or advertisers).
This quality is what will really matter in 50 years' time, when we're all probably dead and buried (at least some of us) – then the legacy will be the paper, and only the paper, and the science that's in it.
And so it needs to be somewhere that's going to have longevity and impact.  It's even more important to put it somewhere that is rigorous in its process, that makes you do better, that tests you and pushes you to create better work.  Then you create something that you're proud of, and then the paper will speak for itself; whereas if you go to journals that will just let you get stuff in (slop buckets), then it's almost pointless.
Which means– publish less, but publish better.
Ben Davis and our dynamic international team of Associate Editors make direct decisions on the content of Chemical Science and actively drive its scientific development – submit your best and most innovative work to any of their Editorial Offices.
Read some of Professor Ben Davis' recent Chem Sci articles today!
Glycomimetic affinity-enrichment proteomics identifies partners for a clinically-utilized iminosugar
Isa N. Cruz, Conor S. Barry, Holger B. Kramer, C. Celeste Chuang, Sarah Lloyd, Aarnoud C. van der Spoel, Frances M. Platt, Min Yang and Benjamin G. Davis
Chem. Sci., 2013,4, 3442-3446
DOI: 10.1039/C3SC50826A, Edge Article
Realizing the promise of chemical glycobiology
Lai-Xi Wang and Benjamin G. Davis
Chem. Sci., 2013,4, 3381-3394
DOI: 10.1039/C3SC50877C, Perspective
Conformational effects in sugar ions: spectroscopic investigations in the gas phase and in solution
Ram Sagar, Svemir Rudić, David P. Gamblin, Eoin M. Scanlan, Timothy D. Vaden, Barbara Odell, Timothy D. W. Claridge, John P. Simons and Benjamin G. Davis
Chem. Sci., 2012,3, 2307-2313
DOI: 10.1039/C2SC20341C, Edge Article
Methods for converting cysteine to dehydroalanine on peptides and proteins
Justin M. Chalker, Smita B. Gunnoo, Omar Boutureira, Stefanie C. Gerstberger, Marta Fernández-González, Gonçalo J. L. Bernardes, Laura Griffin, Hanna Hailu, Christopher J. Schofield and Benjamin G. Davis
Chem. Sci., 2011,2, 1666-1676
DOI: 10.1039/C1SC00185J, Edge Article
Site-selective chemoenzymatic construction of synthetic glycoproteins using endoglycosidases
Marta Fernández-González, Omar Boutureira, Gonçalo J. L. Bernardes, Justin M. Chalker, Matthew A. Young, James C. Errey and Benjamin G. Davis
Chem. Sci., 2010,1, 709-715
DOI: 10.1039/C0SC00265H, Edge Article