Antimicrobial agents kill or inhibit the growth of microorganisms, and can be sub-divided into several classes depending on the type of microorganism they target. Sub-divisions include, antibacterial, antifungal, antiviral and antiparasitic agents. In particular, antibacterial agents are incredibly important worldwide, with the emergence of multi-drug resistant bacteria. Antibiotic-resistant infections are becoming an increased health and economic burden on society. As such the development of new antibacterials continues to be paramount to limiting the spread of multi-drug resistant bacteria.
This month we focus on three articles published in Polymer Chemistry which have reported the use of antimicrobial polymers. In each case the polymers reported have antibacterial properties, and in one article polymers were also investigated for their antifungal properties.
1. Cationic peptidopolysaccharides synthesized by 'click' chemistry with enhanced broad-spectrum antimicrobial activities
Yajuan Su, Liang Tian, Meng Yu, Qiang Gao, Dehui Wang, Yuewei Xi, Peng Yang, Bo Lei, Peter X. Ma, Peng Li
Polym. Chem., 2017, 8, 3788-3800; DOI: 10.1039/C7PY00528H
Cationic peptidopolysaccharides were prepared through the grafting of ε-poly-L-lysine (EPL) to a chitosan (CS) backbone by thiol-ene "click" chemistry. The resulting CS-g-EPL polymers were assessed for their antimicrobial activity against Gram negative bacteria, Gram positive bacteria and fungi, which showed broad-spectrum antimicrobial activity. In addition the hemolytic activity of the polymers was determined, and the lead candidate was further investigated for it's biocompatability.
2. Astaxanthin-based polymers as new antimicrobial compounds
S. Weintraub, T. Shpigel, L. G. Harris, R. Schuster, E. C. Lewis, D. Y. Lewitus
Polym. Chem., 2017, 8, 4182-4189; DOI: 10.1039/C7PY00663B
Astaxanthin (ATX) is an organic pigment produced by fungi and algae, possessing various therapeutic properties. Polyesters were prepared using carbodiimide-mediated coupling of ATX, which is a diol, with alkyl- and PEG-diacids. The diacid used influenced the resulting physico–chemical–mechanical properties of the polymers. Antibacterial activity was observed against three strains of bacteria, including MRSA, and the materials were found to be non-toxic in an in vivo wound healing model.
3. Bio-inspired peptide decorated dendrimers for a robust antibacterial coating on hydroxyapatite
Yaping Gou, Xiao Yang, Libang He, Xinyuan Xu, Yanpeng Liu, Yuebo Liu, Yuan Gao, Qin Huang, Kunneng Liang, Chunmei Ding, Jiyao Li, Changsheng Zhao, Jianshu Li
Polym. Chem., 2017, 8, 4264-4279; DOI: 10.1039/C7PY00811B
The authors report the use of a salivary statherin protein inspired dendrimer, for use as an antibacterial coating for implanted biomaterials. A peptide sequence was coupled to the surface of a G4 PAMAM dendrimer, by Michael addition. The materials showed adsorption to hydroxyapatite surfaces with sufficient binding strength to survive washing. The adsorbed dendrimers endowed antimicrobial properties observed by an inhibition of biofilm formation and through in vivo experiments.
Read these articles for free until September 10th
---
About the webwriter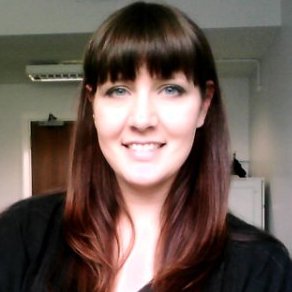 Dr. Fiona Hatton is a web writer for Polymer Chemistry. She is currently a postdoctoral researcher in the Armes group at the University of Sheffield, UK. Find her on Twitter: @fi_hat