This month we take a look at three articles published in Polymer Chemistry reporting the use of boron, either as boron-functional polymers or polymerisation catalyst. Boron is an interesting element, essential to life, and has mainly been investigated in the field of polymer chemistry through boronic acid, organoborate and carborane functional polymers. The incorporation of boronic acid into various polymers is of interest due to its responsiveness to pH, and ability to bind 1,2- and 1,3-diols resulting in anionic boronate ester complexes. This has been probably most widely investigated as materials for the detection of glucose which has broad biomedical implications.
The first two articles here focus on the incorporation of boronic acid into polymeric materials, whilst the final article presents the use of a boronate-urea as a co-catalyst for ring opening polymerisation.
1. Bioinspired synthesis of poly(phenylboronic acid) microgels with high glucose selectivity at physiological pH
Qingshi Wu, Xue Du, Aiping Chang, Xiaomei Jiang, Xiaoyun Yan, Xiaoyu Cao, Zahoor H. Farooqi, Weitai Wu
Polym. Chem., 2016, 7, 6500-6512; DOI: 10.1039/C6PY01521B
Here, poly(phenyl boronic acid) microgels were prepared through the free radical polymerisation of 4-vinylphenylboronic acid and a cross-linker in the presence of a surfactant. The microgels swelled in the presence of glucose (0-30 mM) at physiological pH (7.4), with an enhanced swelling ratio when compared to other monosaccharides, and a highly selective glucose-dependant fluorescence emission. These materials showed potential for use as sensors for glucose detecting.
2. Synthesis of novel boronic acid-decorated poly(2-oxazoline)s showing triple-stimuli responsive behavior
Gertjan Vancoillie, William L. A. Brooks, Maarten A. Mees, Brent S. Sumerlin, Richard Hoogenboom
Polym. Chem., 2016, 7, 6725-6734; DOI: 10.1039/C6PY01437B
The authors describe boronic acid functional poly(2-alkyl-2-oxazoline)s through the cationic ring opening copolymerisation of 2-n-propyl-2-oxazoline and a methyl ester oxazoline, followed by subsequent post-polymerisation modification to functionalise the polymer with boronic acid moeities. The subsequent polymers exhibited LCST behaviour, with pH and glucose concentration dependancy for the thermal transitions, highlighting possible applications in drug delivery, for example.
3. Internal Lewis pair enhanced H-bond donor: boronate-urea and tertiary amine co-catalysis in ring-opening polymerization
Songquan Xu, Herui Sun, Jingjing Liu, Jiaxi Xu, Xianfu Pan, He Dong, Yaya Liu, Zhenjiang Li, Kai Guo
Polym. Chem., 2016, 7, 6843-6853; DOI: 10.1039/C6PY01436D
In this article, the use of a boronate-urea (BU)  has been presented as a Lewis pair enhanced H-bond donor for the co-catalysis of the ring opening polymerisation of ʟ-lactide. The polymerisations reached high conversions and the resultant polymers exhibited controlled molecular weights and low dispersites. The BU was shown to be mild, tunable and compatible with several tertiary amines, and more efficient than a common urea.
—————-
About the webwriter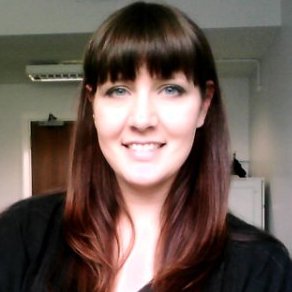 Dr. Fiona Hatton is a web writer for Polymer Chemistry. She is currently a postdoctoral researcher in the Armes group at the University of Sheffield, UK. Find her on Twitter: @fi_hat