Self-assembly of block copolymers is well-known to form polymeric particles with various morphologies, for example, spherical, cylindrical and vesicular morphologies. This month we focus on three research articles published in Polymer Chemistry involving polymer self-assembly.
Polymer self-assembly is driven by the respective solubilities of the blocks of the copolymer in the solvent media present. For example, when water is the desired media the polymer is designed so that one block is water soluble and one block is water insoluble. Either post-polymerisation self-assembly, or in situ polymerisation-induced self-assembly can be employed to form a range of particle morphologies. Post-polymerisation self-assembly typically relies on a solvent switch technique whereby the block copolymer is dissolved in a good solvent for the whole polymer, and is subsequently added to another miscible solvent which is a good solvent for one block and a non-solvent for another. On the other hand, polymerisation-induced self-assembly involves the chain extension of a soluble stabiliser block with a monomer, which when polymerised is insoluble, therefore the polymerisation of the monomer drives the self-assembly process.
The first two articles here utilise polymerisation-induced self-assembly, whilst the third employs post-polymerisation self-assembly. Interestingly, all of the articles highlighted here have employed reversible addition-fragmentation chain-transfer (RAFT) polymerisation as the polymerisation technique of choice to prepared the polymers studied.
1. In situ synthesis of a self-assembled AB/B blend of poly(ethylene glycol)-b-polystyrene/polystyrene by dispersion RAFT polymerization
Bing Yuan, Xin He, Yaqing Qu, Chengqiang Gao, Erika Eiser, Wangqing Zhang
Polym. Chem., 2017,8, 2173-2181; DOI: 10.1039/C7PY00339K
In this article, the authors present the self-assembly of diblock copolymers and homopolymers through a dispersion RAFT polymerisation. The use of a poly(ethylene glycol) macromolecular chain-transfer agent (macro-CTA) and a small molecule CTA led to the formation of various self-assembled morphologies that were considerably different from the pre-synthesised equivalent blends. Morphologies obtained include: vesicles, compartmentalized vesicles and porous nanospheres.
2. RAFT/MADIX emulsion copolymerization of vinyl acetate and N-vinylcaprolactam: towards waterborne physically crosslinked thermoresponsive particles
Laura Etchenausia, Abdel Khoukh, Elise Deniau Lejeune, Maud Save
Polym. Chem., 2017, 8, 2244-2256; DOI: 10.1039/C7PY00221A
Here, the RAFT/MADIX batch emulsion copolymerisation of vinyl acetate (VAc) and N-vinyl caprolactam (VCL) was performed using a poly(ethylene glycol) macro-CTA. The resulting particles were physically crosslinked and thermoresponsive, and particles with a core composition of VAc and VCL of 47:53 exhibited a reversible swelling-to-collapse transition with heating. The hydrolysis of VAc units to vinyl alcohol gave thermoresponsive biocompatible statistical copolymers.
3. CO2-Triggered UCST transition of amphiphilic triblock copolymers and their self-assemblies
Shaojian Lin, Jiaojiao Shang, Patrick Theato
Polym. Chem., 2017, 8, 2619-2629; DOI: 10.1039/C7PY00186J
RAFT polymerisation was used to prepare triblock copolymers consisting of poly[(ethylene glycol)methyl ether]-b-poly(acrylamide-co-acrylonitrile)-b-poly(diethylamino ethyl methacrylate), which self-assembled in water to form vesicles. As this triblock copolymer contains a temperature responsive segment and a CO2 responsive block, a morphological transition from vesicles to micelles could be achieved with a CO2 purge, and then to unimers with an increase in temperature.
Read these articles for free until June 21th
---
About the webwriter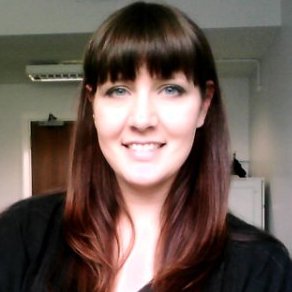 Dr. Fiona Hatton is a web writer for Polymer Chemistry. She is currently a postdoctoral researcher in the Armes group at the University of Sheffield, UK. Find her on Twitter: @fi_hat