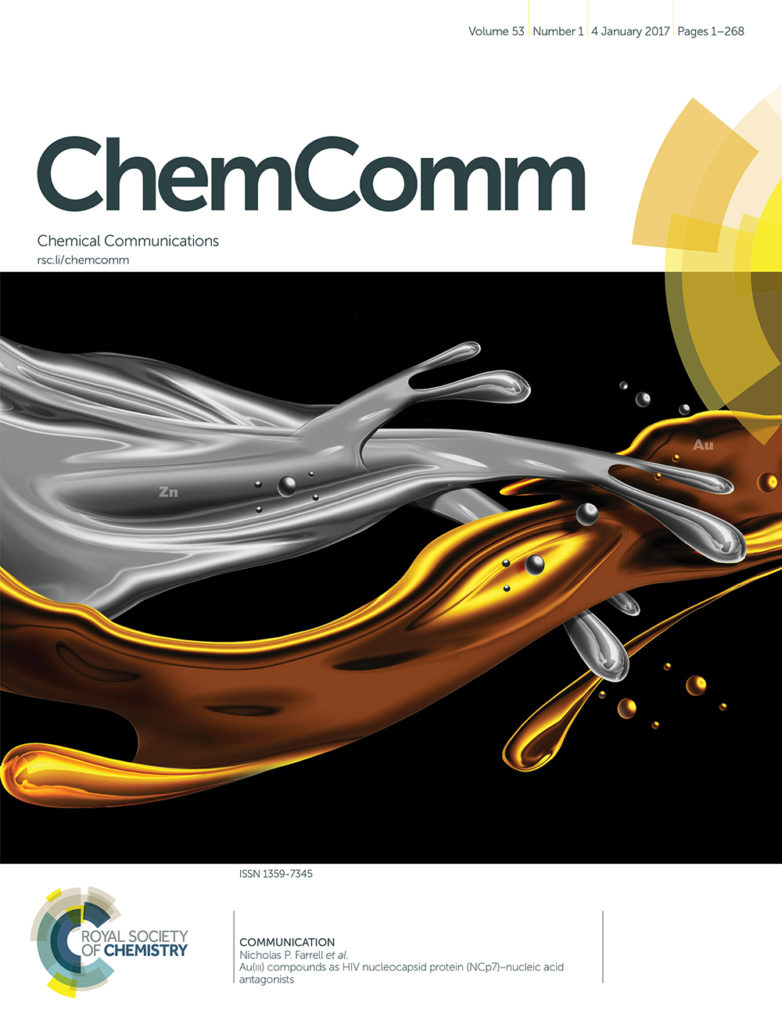 You asked, we listened. And now we invite you to join us as we explore a different approach to peer review.
From 3 July 2017, for a period of 12 months, we are offering our authors a choice on how their manuscripts will be peer reviewed on ChemComm:
Single-blind peer review – where reviewers are anonymous but author names and affiliations are known to reviewers.
Double-blind peer review – where authors' and reviewers' identities are concealed from each other.
The choice of which peer review model should be used for each manuscript will be completely up to authors. However, as an author, if you opt for the double-blind process you will need to anonymise your manuscript before submission, avoiding mention of any information that might give your identity away. Authors who choose this option will be responsible for ensuring their submission is anonymised; we have prepared a checklist to help you.
As a reviewer for ChemComm, you may be invited to review a manuscript that has been anonymised. All communication with you regarding double-blind manuscripts will omit author and affiliation details.
Why a double-blind trial?
ChemComm has always used the traditional, single-blind peer review model favoured by most scientific journals, and we continue to trust in the effectiveness of this system.
However, we have listened to feedback from some members of the chemical science community and we have seen the growing interest in double-blind peer review. Proponents of double-blind review suggest that it can reduce the impact of biases, both obvious and subtle, conscious or otherwise, on peer review.  These biases could be based on gender, ethnicity, author affiliation, and so on. In response to this feedback from parts of our community, we decided to see for ourselves how ChemComm can offer authors the option of anonymity, and whether this is something that our community values.
Because the evidence for the effectiveness of double-blind in reducing bias is not clear cut1, we will carry out a 12-month trial to gather our own evidence.  We want to understand the true demand for double-blind review from our authors and, where possible, to measure any differences in the effectiveness of the peer review between the two approaches.
So why not take part in our 12-month experiment – both single- and double-blind peer review options will be available for submissions to ChemComm from the 3rd of July. Authors need only select the double-blind option upon submission to choose this process.
We value your feedback and, as part of the trial, we will be asking all authors and reviewers to complete a short survey about their experience – please do share your thoughts on peer review, whether single- or double-blind, with us. After the trial, we will share the results of our experiment with the community and use the evidence gathered to make a decision about using double-blind review in future.
At ChemComm, we are proud to be the leading journal for urgent, high-quality communications from across the chemical sciences – publishing 100 issues a year.
Read more about this trial in our guidelines for authors and reviewers.
1Bob O'Hara. "Peer Review Week: Should we use double blind peer review? The evidence…" (Methods.blog, the official blog of Methods in Ecology and Evolution) and references therein. 22 Sept 2016. Available at: https://methodsblog.wordpress.com/2016/09/22/peer-review-week-should-we-use-double-blind-peer-review-the-evidence/