A recent communication from Isao Azumaya, Aya Tanatani and colleagues describes their work on some macrocycles based on cyclic triamide 1. The bowl-like structure of these macrocycles is reminiscent of well-known supramolecular building blocks such as calixarenes, and the authors hope that they might be similarly applied to constructing supramolecular architectures. These macrocycles have three possible inter-convertible conformations, of which the most stable syn- forms are enantiomeric.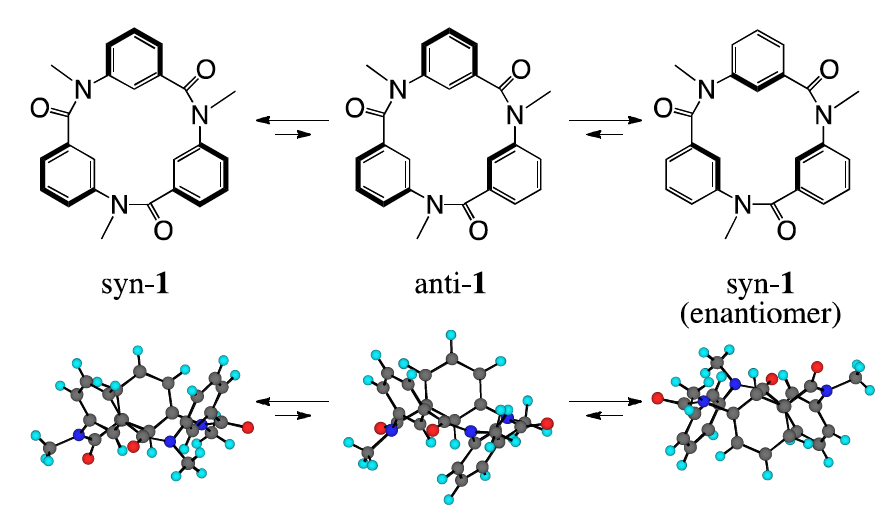 The group found that a number of triamide-substituted macrocycles such as 2 dimerise into capsule-like structures in the solid state through interactions between the amide groups. Remarkably, 2 formed chiral crystals, as the macrocycles dimerised in the syn-form and only with their own enantiomer. This is the first report of the separation of cyclic triamides without using an additional chiral species, and shows that this particular macrocycle is able to recognise its own enantiomer (in the figure below single enantiomers are shown in the same colour).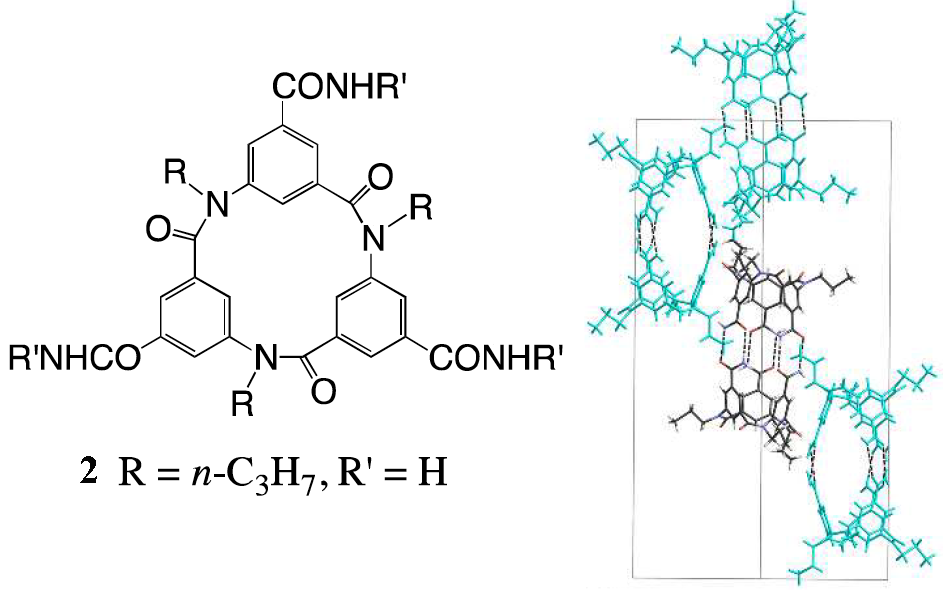 In solution, a tricarboxylate-substituted macrocycle was shown to interact with a chiral amine guest. This caused induction of chirality in a host in which, in equilibrium in solution, no particular enantiomer is usually favoured.
These simple macrocycles are easy to synthesise and functionalise and have fascinating dynamic behaviour in solution and in the solid state. They are an exciting prospect for application as molecular building blocks with the added potential for host-guest chemistry.
Find out more – download the communication for free for limited period.