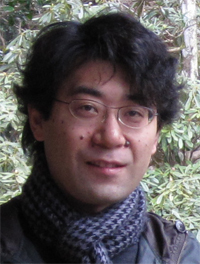 On behalf of the ChemComm Editorial Board, I am delighted to announce that Professor Hiromitsu Maeda (Ritsumeikan University, Japan) has won the ChemComm Emerging Investigator Lectureship 2012.
This annual award recognises an emerging scientist in the early stages of their independent academic career. The Editorial Board commended Professor Maeda's contributions to the fields of organic chemistry, supramolecular chemistry and materials science.
'Maeda is doing extremely exciting and innovative work in soft materials and particularly switchable gels chemistry,' says ChemComm Associate Editor Jonathan Steed. 'As one of the first people to recognise that gel rheology can be switched by simple host guest interactions, he has recently produced a startling and exquisite range of highly engineered compounds showing fascinating properties as smart materials.'
Further details of Professor Maeda's lectureship, including lecture locations, will be announced soon.
To find out more about Professor Maeda's work, read some of his latest articles:
Charge-based and charge-free molecular assemblies comprising π-extended derivatives of anion-responsive acyclic oligopyrroles
Yuya Bando, Shohei Sakamoto, Ippei Yamada, Yohei Haketa and Hiromitsu Maeda
Chem. Commun., 2012, 48, 2301-2303
Solid-state supramolecular assemblies consisting of planar charged species
Yohei Haketa, Mayumi Takayama and Hiromitsu Maeda
Org. Biomol. Chem., 2012, DOI: 10.1039/C2OB07059F