To further thank and recognise the support from our excellent reviewer community, we are highlighting reviewers who have provided exceptional support to the journal over the past year.
This month, we'll be highlighting Dr Sascha Feldmann, Professor Scott Cockroft, Dr Xinyue Zhang and Professor Chuan He. We asked our reviewers a few questions about what they enjoy about reviewing, and their thoughts on how to provide a useful review.
Dr Sascha Feldmann, Harvard University. Dr Sascha Feldmann's team combines ultrafast magneto-optical spectroscopy and materials chemistry to transform the way we produce and consume energy as a society. They work on uncovering the design rules which enable the next generation of cheap, efficient and flexible solar cells & ultra-bright displays, and unlock entirely new applications in quantum information technology.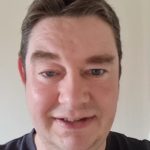 Professor Scott Cockroft, University of Edinburgh. Professor Scott Cockroft's group uses synthetic molecules and computational chemistry to study the origins and energetics of the interactions between molecules that make them stick together (or not!). They seek to exploit these chemical principles to construct devices from synthetic and biological molecules that can perform tasks within lipid membranes such as those surrounding living cells.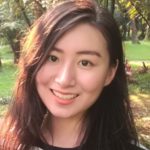 Dr Xinyue Zhang, University of Maryland. Dr Xinyue Zhang's research mainly focuses on electrolytes and electrodes for Li-/Na-/Zn- ion batteries and supercapacitors.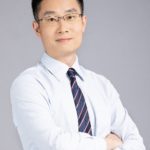 Professor Chuan He, Southern University of Science and Technology. Professor Chuan He's research is focused on chiral organosilicon and chiral organoboron chemistry. They are particularly interested in the construction and application of silicon-stereogenic silanes and boron-stereogenic compounds.
What do you enjoy most about reviewing?
Dr Sascha Feldmann: I really enjoy that reviewing a paper actually forces me to read a paper from beginning to end, thoroughly and with a critical assessment mode activated. This to be is quite different from just skimming through some published reports to search for a specific piece of information and more often than not allows me to learn something new and unexpected.
Professor Scott Cockroft: The chance to be the first to read cutting-edge research on a topic of close personal interest.
Dr Xinyue Zhang: It's happy to get in touch with the advanced level of research in the world and see the quality of the manuscript improved through the review process.
Professor Chuan He: It is always exciting to get first-hand information on the new and cutting-edge science from reviewing.
What encouraged you to review for Chemical Science?
Dr Sascha Feldmann: Chemical Science for me is one of the flagship journals to find cutting edge results in the broad field of the Chemical Sciences, from fundamental synthesis reports to spectroscopy studies and device applications. Having done my PhD at Cambridge and therefore growing up with the RSC as a premier publisher in the UK, it feels only natural to now be part of the reviewing process as well.
Professor Scott Cockroft: Peer reviewing is a cornerstone of academic integrity within science. It is therefore a duty that anyone contributing to science should fulfil. I tend to agree to review articles when I am particularly interested in the topic of the submitted paper.
Dr Xinyue Zhang: Chemical Science is dedicated to publishing ground-breaking research involving novel ideas, challenging questions and progressive thinking. Review is not only a way for me to serve the community, but also a way to connect with other world leading scientists and contribute to future breakthrough.
Professor Chuan He: Chemical Science is a high-quality journal that publishes world-leading interdisciplinary research from every aspect of chemistry.
What are you looking for in a paper that you can recommend for acceptance in Chemical Science?
Dr Sascha Feldmann: A paper that I would recommend for acceptance in Chem Sci should above all have novelty. There are other fantastic journals inside and outside the RSC where I would find a good home for a thorough follow-up investigation on an existing project, but Chem Sci I would reserve more for those new out-of-the-box type of results to share with a broad community.
Do you have any advice to our readers seeking publication in Chemical Science on what makes a good paper?
Professor Scott Cockroft: Take your reader on journey of discovery. Propose hypotheses and systematically and critically test these hypotheses against your data. The result should be that we all arrive at the same convincing conclusion.
What advice would you give a first-time author looking to maximise their chances of successful peer review?
Dr Xinyue Zhang: Novel ideas, rigorous logic, and solid data.
Professor Chuan He: The author should ensure that the manuscript is well-written, logical, and follows the journal's guidelines. Highlighting the key novelty of the work, and preparing elegant and clear figures are important. Carefully and thoroughly addressing any comments provided by the reviewers and editors during the peer review process is also crucial.
What has been your biggest learning point from reviewing?
Dr Sascha Feldmann: If I had to limit myself to one thing I really have started to appreciate since beginning to review, it is that clarity in writing is of utmost importance. Even if I may qualify as an expert reader and therefore have been chosen as a reviewer, my access to a scientific story will always be much more limited than that of the group who wrote the manuscript and is therefore in a deep dive that is hard to reach. Therefore, explaining your results in a simple way and with a clear writing style is something I learned myself from reviewing and try to apply to my own works as much as possible.
What would you recommend to new reviewers to ensure their report is helpful?
Professor Scott Cockroft: Make sure you leave enough time to properly read and understand the paper; there is nothing more frustrating than having to respond to reviewer comments that are already addressed in the paper, or based on wild misunderstandings/poor comprehension.
How do you balance reviewing with your other activities?
Dr Xinyue Zhang: Try to avoid procrastinating on either reviewing or other tasks. It's essential to find a balance between productivity and relaxation.
Did reviewing for Chemical Science affect how you approached preparation of your recent publication with us?
Professor Chuan He: I do believe reviewing for Chemical Science provides me with valuable perspectives and experiences that shape my approach and enhance the quality of my own publication within the same journal. Putting yourself in the shoes of a reviewer is always helpful when you are preparing your own manuscript.
Tune in next month to meet our next group of #ChemSciReviewers!
If you want to learn more about how we support our reviewers, check out our Reviewer Hub.
Interested in joining our ever-growing reviewer community? Apply here now!