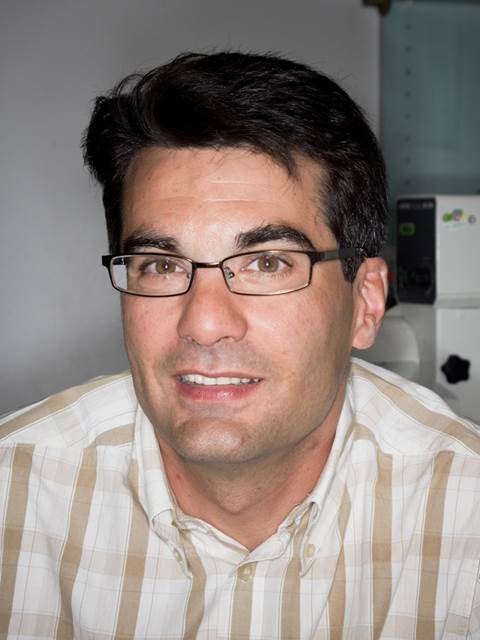 We are delighted to welcome Professor Vincent Artero as Chemical Science Associate Editor, handling submissions in the area of energy.
Vincent Artero graduated from the Ecole Normale Supérieure (Ulm) and the University Pierre et Marie Curie (Paris 6). He received his Ph.D. in 2000 under the supervision of Professor A. Proust and Professor P. Gouzerh. His doctoral work dealt with organometallic derivatives of polyoxometalates. After a postdoctoral stay at the University of Aachen (Aix la Chapelle) with Professor U. Kölle, he joined in 2001 the group of Professor M. Fontecave in Grenoble where he obtained a position in the Life Science Division of the CEA.
Since 2016, he leads the SolHyCat group as Research Director in the Laboratory of Chemistry and Biology of Metals (a research unit cooperated by CEA, CNRS and Univ. Grenoble Alpes) in Grenoble. Vincent Artero received the "Grand Prix Mergier-Bourdeix de l'Académie des Sciences" in 2011. In 2012, he was granted with a Consolidator Grant from the European Research Council (ERC). He currently acts as Chair of the Scientific Advisory Board of the ARCANE Excellence Laboratory Network (LABEX) for bio-driven chemistry in Grenoble and co-chair of the French Research Network (GDR) on solar fuels.
His current research interests are in the structural and functional modelisation of hydrogenases, the design of artificial organometallic proteins and the photo- and electro-production of hydrogen. Vincent is keen to receive submissions in his area of expertise.  Below is a list of recent Chemical Science articles published within the energy-related field – all free to read. We hope you enjoy them!
Porous dendritic copper: an electrocatalyst for highly selective CO2 reduction to formate in water/ionic liquid electrolyte
Tran Ngoc Huan, Philippe Simon, Gwenaëlle Rousse, Isabelle Génois, Vincent Artero and Marc Fontecave
Chem. Sci., 2017,8, 742-747
DOI: 10.1039/C6SC03194C
Ligand effect on the catalytic activity of porphyrin-protected gold clusters in the electrochemical hydrogen evolution reaction
Daichi Eguchi, Masanori Sakamoto and Toshiharu Teranishi
Chem. Sci., 2018, Advance Article
DOI: 10.1039/c7sc03997b
A matrix of heterobimetallic complexes for interrogation of hydrogen evolution reaction electrocatalysts
Pokhraj Ghosh, Shengda Ding, Rachel B. Chupik, Manuel Quiroz, Chung-Hung Hsieh, Nattami Bhuvanesh, Michael B. Hall
and Marcetta Y. Darensbourg
Chem. Sci., 2017,8, 8291-8300
DOI: 10.1039/c7sc03378h
Site-isolated manganese carbonyl on bipyridine-functionalities of periodic mesoporous organosilicas: efficient CO2 photoreduction and detection of key reaction intermediates
Xia Wang, Indre Thiel, Alexey Fedorov, Christophe Copéret, Victor Mougel and Marc Fontecave
Chem. Sci., 2017,8, 8204-8213
DOI: 10.1039/C7SC03512H
You can submit your high quality research in the area of energy to Vincent Artero's Editorial Office.