We are delighted to announce the  winner of the 2015 Chemical Science Lectureship – Professor Yamuna Krishnan, University of Chicago.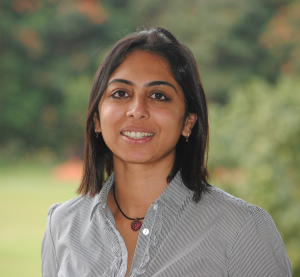 Yamuna is a Professor and Brain Research Foundation Fellow of Chemistry and the Grossman Institute of Neuroscience at the University of Chicago. She received her PhD from the Indian Institute of Science, Bangalore and pursued her postdoctoral studies as an 1851 Research Fellow at the University of Cambridge, UK, with Shankar Balasubramanian. She set up her group at the NCBS, Bangalore, in 2005 focusing on intelligent DNA-based molecular devices to interrogate cellular processes.
Selected honors include the Shanti Swarup Bhatnagar Award in Chemical Sciences, the Wellcome Trust Senior Fellowship, the AVRA Young Scientist Award, Associateship of the Indian Academy of Sciences, the Innovative Young Biotechnologist Award, the INSA Young Scientist Medal, the YIM Boston Young Scientist Award and she recently featured on Cell's 40 under 40.
The Chemical Science Lectureship recognises sustained excellence in research by a mid-career scientist within the chemical sciences.
Previous recipients of this lectureship include Kevan Shokat (UC San Francisco; 2013) and Gregory Fu (Caltech; 2014).
Yamuna will give her first Chemical Science Lectureship talk on "Synthetic DNA devices quantitate protein activity in living organisms" at this weeks' ISACS19: Challenges in Organic Chemistry conference at University of California, Irvine.
Her second talk will be on  "DNA-based Fluorescent Reporters for Live Imaging". We hope you can join her:
Monday 18 April 2016, 4:00 pm
Materials Research Laboratory, Room 2053
University of California, Santa Barbara
Check out Yamuna's recent article in Chemical Science which is available Open Access:
Rational design of a quantitative, pH-insensitive, nucleic acid based fluorescent chloride reporter
Ved Prakash, Sonali Saha, Kasturi Chakraborty and Yamuna Krishnan
Chem. Sci., 2016, 7, 1946-1953
DOI: 10.1039/C5SC04002G