To further thank and recognise the support from our excellent reviewer community, we are highlighting reviewers who have provided exceptional support to the journal over the past year.
This month, we'll be highlighting Professor Mariateresa Giustiniano, Professor Malcolm Halcrow, Professor Marina Petrukhina and Professor Ken Tanaka. We asked our reviewers a few questions about what they enjoy about reviewing, and their thoughts on how to provide a useful review.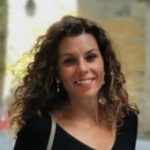 Professor Mariateresa Giustiniano, University of Naples Federico II. Mariateresa's research interests involve the development of green multicomponent synthetic methods mainly involving isocyanides, the study of their reactivities in visible light promoted reactions, and their application to identify new anticancer therapeutics.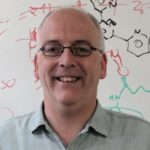 Professor Malcolm Halcrow, University of Leeds. Malcolm is interested in switchable metal complexes and materials derived from them. Crystal engineering of spin-crossover compounds is a particular focus.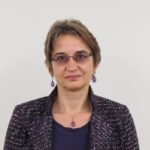 Professor Marina Petrukhina, University at Albany. Professor Marina Petrukhina's research interests span from synthetic and structural inorganic chemistry of transition metals and main group elements to coordination, organometallic and supramolecular chemistry of novel curved and twisted molecular nanographenes with different carbon frameworks.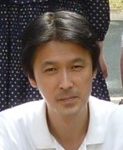 Professor Ken Tanaka, Tokyo Institute of Technology. Tanaka's research is focused on the development of novel transition metal catalysts and synthetic organic reactions and their application to the construction of beautiful novel structures.
What encouraged you to review for Chemical Science?
Professor Ken Tanaka: Peer review is part of my service to the community, and I hope it helps to improve the quality of the papers. I, myself, have received many useful suggestions from reviewers and have been able to improve the quality of my papers.
What are you looking for in a paper that you can recommend for acceptance in Chemical Science?
Professor Marina Petrukhina: I look for a full package: new and exciting results, solid justification, great scientific storytelling, quality illustrations, and broad outcomes…Adding some edge to the discussion of results which could stimulate further thinking and open new research directions is always a plus!
Do you have any advice to our readers seeking publication in Chemical Science on what makes a good paper?
Professor Malcolm Halcrow: If you set out an interesting problem in the Introduction, make sure your results address that goal logically and thoroughly. Present your work clearly, so the reader doesn't have to work hard to see the experiments worked as you describe.
Are there any steps that reviewers can undertake to improve the quality of their review?
Professor Malcolm Halcrow: Look at the prior literature, to see if the authors have put their work properly in context. Look beyond errors in the text or the details, if the underlying concept is original and interesting. Where criticism is necessary, make sure it's constructive.
How has your approach to peer reviewing changed over time?
Professor Marina Petrukhina: I try to allocate sufficient time to act as a critical scientific reviewer first and then switch and read/refine my review from the author perspective; the stepped approach helps to make sure that all recommendations are constructive and useful for the authors.
What do you most enjoy about reviewing?
Professor Ken Tanaka: Peer review gives me first-hand access to the world's most cutting-edge research.
Professor Mariateresa Giustiniano: Reviewing a manuscript makes you one of the first people to read about a new discovery. That's exciting but also a great responsibility. I most enjoy trying to understand the story behind the new findings, how the authors reasoned to get there, how hard, and how long it was. I have a deep respect for the time and the efforts of the human beings behind the authors' names.
What has been your biggest learning point from reviewing?
Professor Mariateresa Giustiniano: Reviewing helps you to never stop learning!
Check in next month to meet our next group of #ChemSciReviewers!
If you want to learn more about how we support our reviewers, check out our Reviewer Hub.
Interested in joining our ever-growing reviewer community? Apply here now!