To further thank and recognise the support from our excellent reviewer community, we showcase reviewers who have provided exceptional support to the journal over the past year.
This month, we are highlighting Christoforos Kokotos, Joanna Wencel-Delord, Rosana Álvarez Rodríguez and Joaquin Barroso. We asked our reviewers a few questions about what they enjoy about reviewing, their experiences with Chemical Science and also for some tips about how to provide a useful review and also what they look for in a manuscript.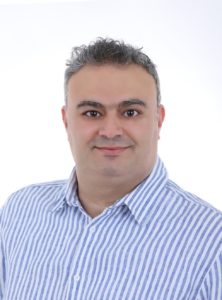 Christoforos Kokotos, University of Athens.  The research group of Christoforos focuses on asymmetric organocatalysis, the organocatalytic activation of small molecules, like H2O­2, for oxidation reactions and organic photochemistry, especially applications in the synthesis of pharmaceuticals, agrochemicals, or the discovery of novel medicinal agents.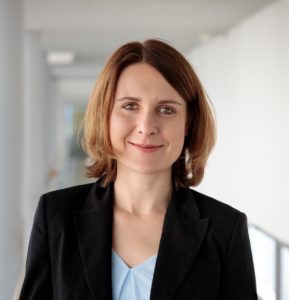 Joanna Wencel-Delord, University of Strasbourg. Joanna is interested in developing original, straightforward, and efficient synthetic routes to construct complex (chiral) molecules. Her research focuses on various approaches such as C-H activation, 3d-metal catalysis, and the chemistry of rare hypervalent compounds.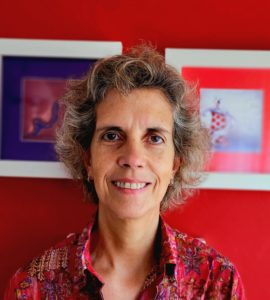 Rosana Álvarez Rodríguez, University of Vigo.  Rosana's research focuses on stereoselective synthesis of biologically active natural products through the use of novel synthetic tools with their mechanisms studied through both experimental and computational techniques.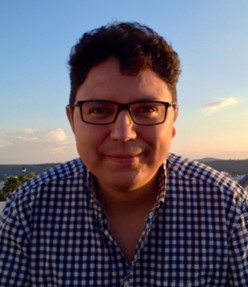 Joaquin Barroso, National Autonomous University of Mexico. Joaquin's group uses computers to pose and solve the appropriate equations that describe the chemical reality of various phenomena, with an emphasis in trying to understand how molecules transfer energy between them once they absorb sunlight during photosynthesis.
What encouraged you to review for Chemical Science?
Christoforos Kokotos:  Chemical Science is a high-quality interdisciplinary journal that publishes cutting edge research, and usually publishes research that I am highly interested in. Reviewing gives you the opportunity to help the authors improve their work and as a reviewer you can ask for clarifications in points that are not clear in the original submission. Also, I have a special connection to Chemical Science, since I was a member of David MacMillan's group during the period that Chemical Science was preparing to get launched and I remember the excitement and thrill in the research group. [Editor's note: David MacMillan was the first Editor-in-Chief of Chemical Science and worked closely with the team for the launch of the journal]
Rosana Álvarez Rodríguez: Chemical Science is a scientific journal of international prestige that publishes full articles of high impact. I especially like the Edge article format and the broad selection of published articles.
What do you enjoy most about reviewing?
Joanna Wencel-Delord: What I enjoy the most is to take time to carefully think about projects of other people and having the possibility to give some suggestions and request additional explanations. I also find that the reviewing process also helps you to grow as scientist and gain more experience.
What are you looking for in a paper that you can recommend for acceptance in Chemical Science?
Joanna Wencel-Delord: What I'm really looking for, is to be somehow surprised by the originality of concepts and unprecedented reactivity or properties presented in a clear manner and supported by solid experimental evidence. And, I would say that a well written and nicely illustrated introduction specifying the underlying project is one of the cornerstones.
Joaquin Barroso: Clarity. We all do research based on our own interests and ideas, so for me it's never about ranking or comparing manuscripts for which one is better. Thus, when a manuscript is written in such a way that one can trek and journey along with the authors through their train of thought, and become convinced about their conclusions, that's when I become excited about reading a manuscript.
What advice would you give a first-time author looking to maximise their chances of successful peer review?
Christoforos Kokotos:  First-time authors are always helped by advice given by senior colleagues. This helped me a lot at the beginning of my career. So, do seek advice from senior colleagues. The introduction part is extremely crucial and authors should provide a thorough overview of the field and present, in a clear manner, the goals of their study and how it correlates with existing knowledge. Also, I usually find a scheme at the beginning which summarizes previous work and current work extremely helpful, especially if it shows how current work improves and solves problems existing in the literature.
Rosana Álvarez Rodríguez: I think that the most important thing in a good article is scientific rigour, clarity when describing the result, and novelty. A good article should also be easy to read.
How has your approach to peer reviewing changed over time?
Joanna Wencel-Delord:  Over time I have been putting growing importance on fair and balanced citations of the previous contributions in the field and clear statements of the novelty and originality of the submitted manuscripts.
A final specific question for Joaquin Barroso, whose blog helped me immensely when I was studying for my PhD in computational chemistry; Have you found the experience of providing information, tutorials and guides on your blog helpful when reviewing papers? For example, with determining how to communicate points or suggest improvements for a paper?
Joaquin Barroso: Absolutely, I know how hard it is to make a point come across. In my blog I try to teach people how to perform various kinds of calculations in computational chemistry, so clarity, brevity, and specificity are key.
Tune in next month to meet our next group of #ChemSciReviewers!
If you want to learn more about how we support our reviewers, check out our Reviewer Hub.
Interested in joining our ever-growing reviewer community? Apply here now!