Chemical Science Reviewer Spotlight – March 2022
To further thank and recognise the support from our excellent reviewer community, we are highlighting reviewers who have provided exceptional support to the journal over the past year.
This month, we'll be highlighting Eric Masson, Mark Crimmin, Ru-Jia Yu and Larissa von Krbek. We asked our reviewers a few questions about what they enjoy about reviewing, and what they are looking for in a paper that can be recommended for acceptance in Chemical Science.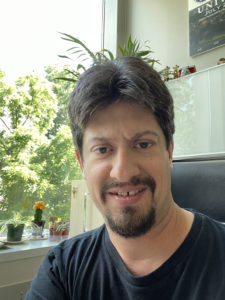 Eric Masson, Ohio University. Eric's group seeks to characterize and quantify intermolecular interactions in both organic and aqueous environments. They are particularly interested in the interactions of guest molecules with Cucurbituril hosts, a family of hollow, pumpkin-shaped macrocycles that can encapsulate guests with extreme affinity in aqueous medium.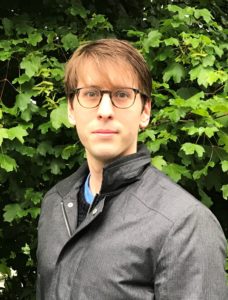 Mark Crimmin, Imperial College London. Mark's research team develops new types of chemical transformations and new types of catalysts. They are interested in methods to recycle and re-use environmentally persistent fluorocarbons and also developing new types of catalysts that possess an active site that contains two or more metals in proximity.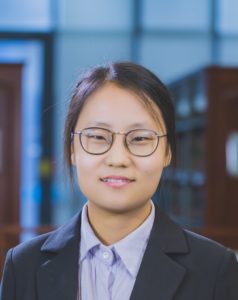 Ru-Jia Yu, Nanjing University. Ru-Jia's research involves nanopore-based electrochemistry and direct measurement of single molecules and single cells.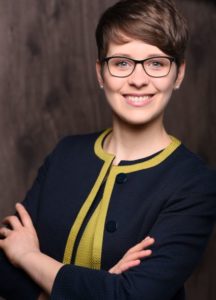 Larissa von Krbek, University of Bonn. Larissa's research looks at developing and investigating metallo-supramolecular assemblies that form via consumption of energy in the form of an electrochemical fuel or light.
What encouraged you to review for Chemical Science?
Mark Crimmin: I have been publishing in, and reviewing for, Chemical Science since it started more than 10 years ago. I love the fact that Chemical Science is open access and is a venue for some of the best science from around the world. The work I receive is nearly always of direct interest and I think the editorial team do a great job assigning papers to people with relevant expertise.
What has been your biggest learning point from reviewing?
Ru-Jia Yu: Critical and logical thinking skills. As a junior researcher, taking part in reviewing deepens my current scientific research, challenges me to understand different fields, and helps to shape my own academic career.
What do you enjoy most about reviewing?
Larissa von Krbek: The deep dive into the author's scientific work, thinking through the line of argument and the necessary controls. When do we ever take (or can take) the time to do that with a publication we are interested in? Furthermore, if necessary at all, I enjoy giving constructive feedback on how to improve the work or the presentation thereof.
Ru-Jia Yu: Communicating with authors about their cutting-edge research from different angles. It feels like I am involved in their work by deep discussion and interaction. 
What are you looking for in a paper that you can recommend for acceptance in Chemical Science?
Eric Masson: I am looking first and foremost for conceptual novelty supported by meticulously designed experiments and a very careful, critical, and concise discussion.
Tune in next month to meet our next group of #ChemSciReviewers!
If you want to learn more about how we support our reviewers, check out our Reviewer Hub.
Interested in joining our ever-growing reviewer community? Send us your CV and a completed Reviewer Application Form to becomeareviewer@rsc.org.