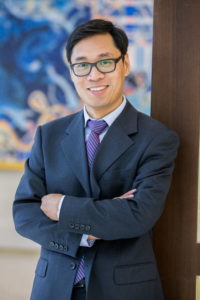 In 2021, Chemical Science was delighted to welcome Professor Ning Jiao as an Associate Editor, handling manuscripts within the area of organic synthesis. To celebrate this occasion, we met virtually with Ning to discuss his area of research and what he hopes to achieve through his new role with the journal.
Ning's research focuses on new methodology development in synthetic chemistry. His group mainly focus on heteroatom incorporation reactions, such as oxygenation, nitrogenation and halogenation reactions towards the synthesis and discovery of functional molecules.
What excites you most about your area of research and what has been the most exciting moment of your career so far?
In contrast to well-developed C-C bond forming reactions, selective C-C bond cleavage is still one of the biggest challenges in organic chemistry, and is highly attractive because it can bring innovative solutions to a number of different applications including coal liquefaction, petroleum cracking, polymer degradation, and biomass conversion.
One of the most exciting moments of my career was when we were able to achieve inert C-C bond activation. Following on from this, we have developed some novel C-C bond functionalisation reactions over the past 10 years through selective inert C-C, C=C and C≡C bond cleavage. We have successfully incorporated nitrogen and/or oxygen atoms into a variety of starting materials, even very simple hydrocarbons, producing some interesting value added nitrogen- or oxygen-containing compounds. I therefore really like this area of research.
What has been the most challenging moment of your career so far?
The most challenging moments for me have been when the results we obtain are not necessarily the same as what we expected, which has happened at various times throughout my research career. The challenge is that you must be able to clearly explain what happened for this new chemistry. It can be incredibly challenging to fully understand and prove new mechanisms, because sometimes you aren't always able to isolate the active intermediate so therefore can't always monitor the real reaction process. I have been really challenged by mechanistic studies in my career, but I have learnt to look for answers in detailed studies of the by-products and in the in-situ detection of intermediates. I've also learnt to verify the answers obtained through the design of new reactions.
What is your favourite reaction and why?
My favourite reactions are those which are easily operated under mild and environmentally friendly conditions, and can turn waste into value materials. In my opinion, if somebody can use carbon dioxide as the oxygen source for the preparation of oxygen-containing compounds, with the release of carbon monoxide as a by-product that can then be used as an energy source, then this would be one of my favourite ideal reactions that I would like to realise.
Which of your Chemical Science publications are you most proud of and why?
I definitely love every paper that we have published in Chemical Science, and I am especially proud of our publications over the last two years. These have provided contributions to the area of C-C bond functionalization reactions, in which we have achieved the incorporation of oxygen and nitrogen atoms into molecules through C-C and C=C bond cleavage, respectively, for the preparation of tertiary amines and cyclic imides. The one that I am most proud of will be our next publication in Chemical Science!
Chemical Science was delighted to welcome you to the Editorial Board in 2021. What are you most looking forward to when acting as Associate Editor for the journal?
Thank you! It was my great pleasure to take on this new role. We know that Chemical Science is one of the top multidisciplinary chemistry journals, being the flagship journal of the Royal Society of Chemistry. It is also one of the few top journals that is fully open access with all articles being free to read, and free to publish. This is very attractive and gives the journal very strong vitality. As an Associate Editor, I'm so delighted to be able to contribute to the journal with the rest of the Editorial Board members to help to continue to make Chemical Science the most progressive, exciting and impactful leading chemistry journal. I also hope to serve all authors and readers as well as I can with optimal publication times.
One other aspect of the role that I am highly excited about is having the opportunity to learn and read the latest research first hand, and to learn more about the various contributions and novel ideas that come out from the organic community.
What goal would you set for yourself over the next 10 years?
I have several goals for my research. I first hope that we can realise the direct transformation of carbon dioxide as an oxygen source in oxygenation reactions. I would also like to realise direct catalytic nitrogen-containing compound synthesis, using nitrogen gas as the nitrogen source under mild conditions. Overall, my biggest goal is to apply our methods for the efficient synthesis and discovery of drugs and other functional molecules, and to make contributions to the development of green and sustainable chemistry.
In celebration of joining the Chemical Science team, Ning has highlighted a selection of important organic chemistry contributions from the past few years. The collection can be viewed here.
Submit to Chemical Science today! Check out our author guidelines for information on our article types or find out more about the advantages of publishing in a Royal Society of Chemistry journal.
Keep up to date with our latest articles, reviews, collections & more by following us on Twitter. You can also keep informed by signing up to our E-Alerts.