Chemical Science is pleased to be sponsoring the 16th Annual Tri-Institutional Chemical Biology Symposium along with RSC Chemical Biology and Organic & Biomolecular Chemistry. The event will take place virtually on the 1st of September, 2020, 09:00-18:30 EDT.
This event showcases research at the forefront of chemical biology, and is sponsored and organized by the Tri-Institutional PhD Program in Chemical Biology (TPCB), a joint graduate program of Memorial Sloan Kettering Cancer Center, The Rockefeller University, and Weill Cornell Medicine in New York City.
Register for this free event here by the 28th of August 2020
Undergraduate students interested in chemical biology are especially encouraged to attend.
Poster submissions are welcomed from all attendees, including early college high school students, undergraduates, postbaccalaureate students, research assistants and technicians, graduate students, postdoctoral fellows, research staff, and faculty. Posters will be presented live by video in parallel meeting rooms, and judged by TPCB faculty members and keynote speakers for a selection of poster awards sponsored by TPCB and their promotional partners, including Chemical Science, RSC Chemical Biology and Organic & Biomolecular Chemistry.
For more information, please visit the Tri-Institutional Chemical Biology Symposium event page.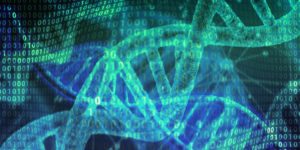 TPCB has been strongly committed to diversity and inclusion since its inception. It welcomes scientists from underrepresented minority groups and disadvantaged backgrounds, and those with disabilities. It does not tolerate racism, discrimination, or harassment of any kind. All attendees are expected to maintain the highest standards of professional conduct throughout the symposium.

Submit to Chemical Science today! Check out our author guidelines for information on our article types or find out more about the advantages of publishing in a Royal Society of Chemistry journal.
Keep up to date with our latest articles, reviews, collections & more by following us on Twitter. You can also keep informed by signing up to our E-Alerts.