We are pleased to share a selection of our referee-recommended HOT articles for January. We hope you enjoy reading these articles and congratulations to all the authors whose articles are featured! As always, Chemical Science is free to read & download. You can find our full 2020 HOT article collection here.
Metal complexes as a promising source for new antibiotics
Angelo Frei, Johannes Zuegg, Alysha G. Elliott, Murray Baker, Stefan Braese, Christopher Brown, Feng Chen, Christopher G. Dowson, Gilles Dujardin, Nicole Jung, A. Paden King, Ahmed M. Mansour, Massimiliano Massi, John Moat, Heba A. Mohamed, Anna K. Renfrew, Peter J. Rutledge, Peter J. Sadler, Matthew H. Todd, Charlotte E. Willans, Justin J. Wilson, Matthew A. Cooper and Mark A. T. Blaskovich
Chem. Sci., 2020, Advance Article
DOI: 10.1039/C9SC06460E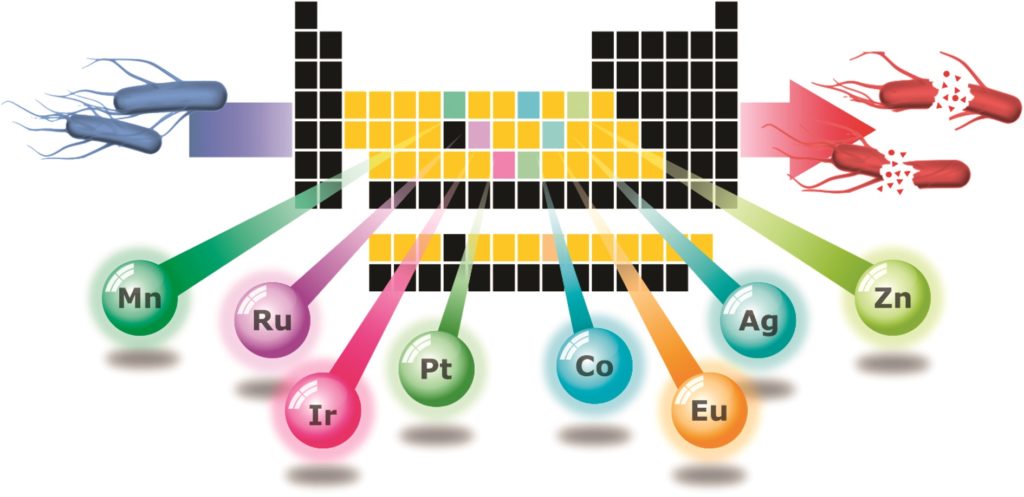 A clustering-triggered emission strategy for tunable multicolor persistent phosphorescence
Qing Zhou, Tianjia Yang, Zihao Zhong, Fahmeeda Kausar, Ziyi Wang, Yongming Zhang and Wang Zhang Yuan
Chem. Sci., 2020, Advance Article
DOI: 10.1039/C9SC06518K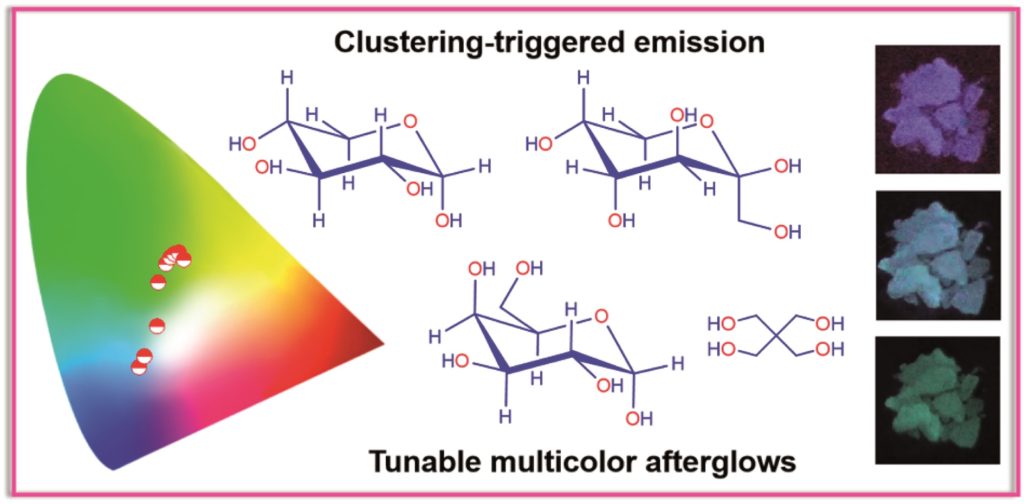 Time-resolved luminescence detection of peroxynitrite using a reactivity-based lanthanide probe
Colum Breen, Robert Pal, Mark R. J. Elsegood, Simon J. Teat, Felipe Iza, Kristian Wende, Benjamin R. Buckley and Stephen J. Butler
Chem. Sci., 2020, Advance Article
DOI: 10.1039/C9SC06053G


Electron-enriched thione enables strong Pb–S interaction for stabilizing high quality CsPbI3 perovskite films with low-temperature processing
Xiaojia Xu, Hao Zhang, Erpeng Li, Pengbin Ru, Han Chen, Zhenhua Chen, Yongzhen Wu, He Tiana and Wei-Hong Zhu
Chem. Sci., 2020, Advance Article
DOI: 10.1039/C9SC06574A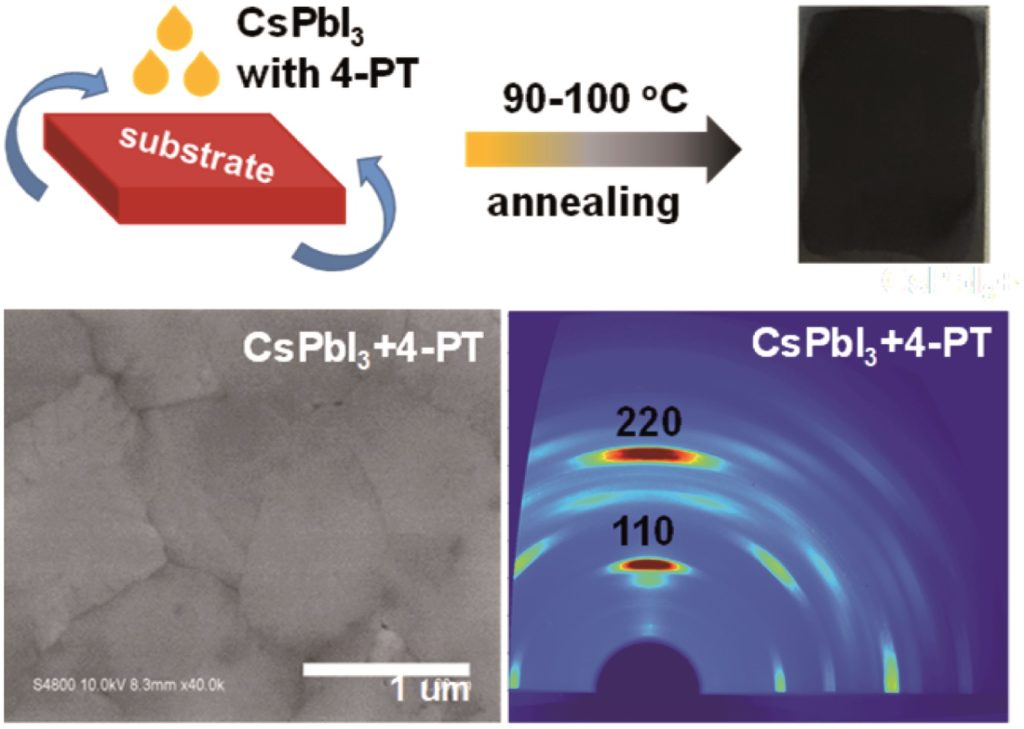 Accurate chiral pattern recognition for amines from just a single chemosensor
Yui Sasaki, Soya Kojima, Vahid Hamedpour, Riku Kubota, Shin-ya Takizawa, Isao Yoshikawa, Hirohiko Houjou, Yuji Kubo and Tsuyoshi Minami
Chem. Sci., 2020, Advance Article
DOI: 10.1039/D0SC00194E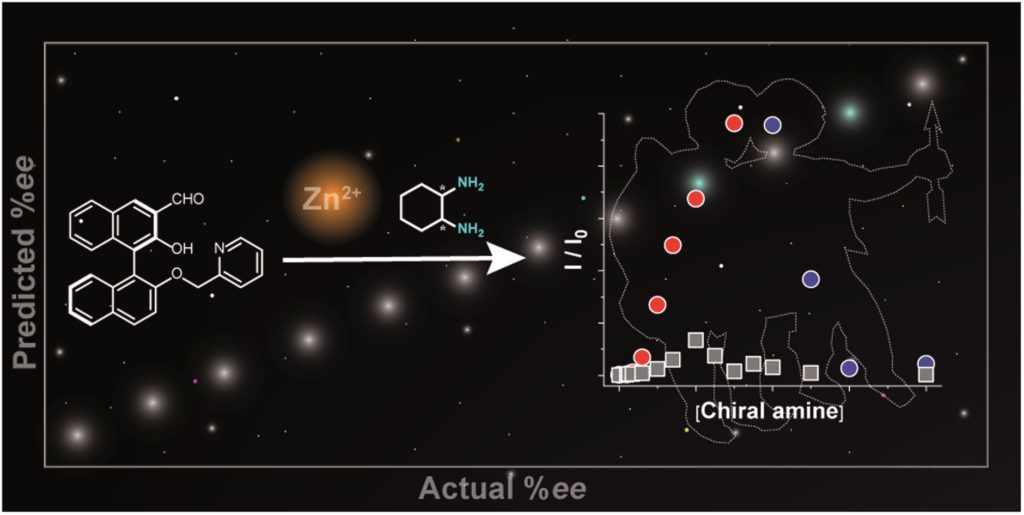 Tackling the chemical diversity of microbial nonulosonic acids – a universal large-scale survey approach
Hugo B. C. Kleikamp, Yue Mei Lin, Duncan G. G. McMillan, Jeanine S. Geelhoed, Suzanne N. H. Naus-Wiezer, Peter van Baarlen, Chinmoy Saha, Rogier Louwen, Dimitry Y. Sorokin, Mark C. M. van Loosdrecht and Martin Pabst
Chem. Sci., 2020, Advance Article
DOI: 10.1039/C9SC06406K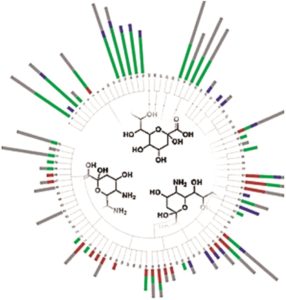 Submit to Chemical Science today! Check out our author guidelines for information on our article types or find out more about the advantages of publishing in a Royal Society of Chemistry journal.
Keep up to date with our latest articles, reviews, collections & more by following us on Twitter. You can also keep informed by signing up to our E-Alerts.