The Miller symposium is an annual event dedicated to Professor R. Bryan Miller and his contributions and achievements in research, teaching, and the chemical community. This symposium honours his legacy by celebrating the advancements in chemistry and chemical biology that have led transformative technologies in pharmaceutical and biotechnology industries.
Chemical Science is pleased to be sponsoring along with Organic & Biomolecular Chemistry.
To register for the symposia, click here
To learn more about the work of R. Bryan Miller and previous symposia, click here.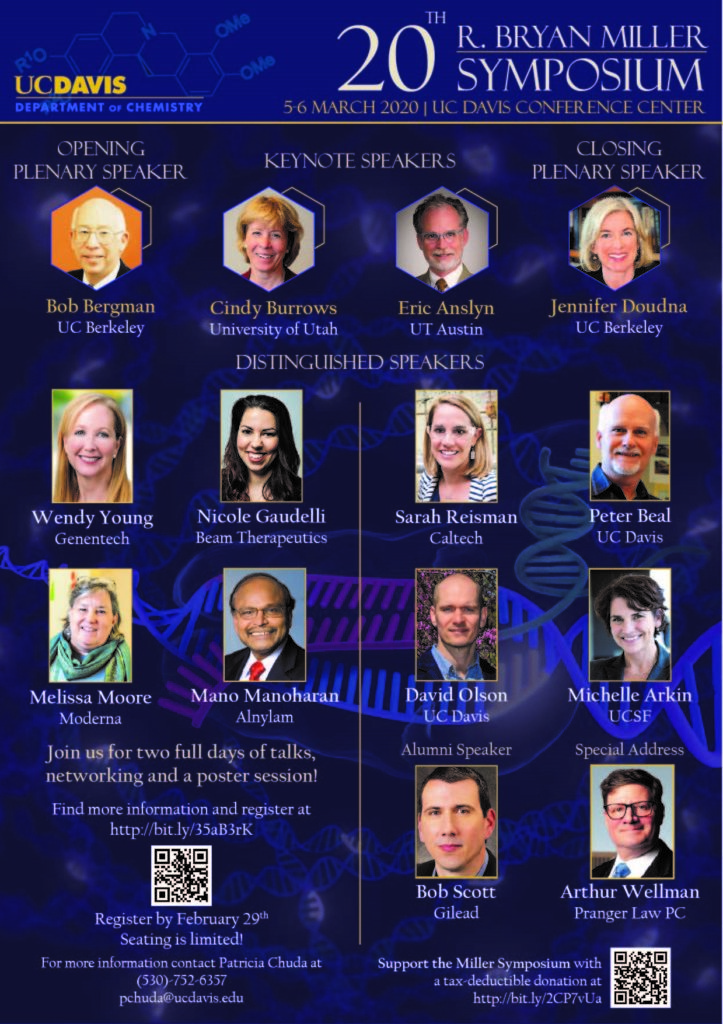 Submit to Chemical Science today! Check out our author guidelines for information on our article types or find out more about the advantages of publishing in a Royal Society of Chemistry journal.
Keep up to date with our latest articles, reviews, collections & more by following us on Twitter. You can also keep informed by signing up to our E-Alerts.