A portable optoelectronic device for accurately detecting a wide array of explosives has been reported in a recently published Chemical Science article.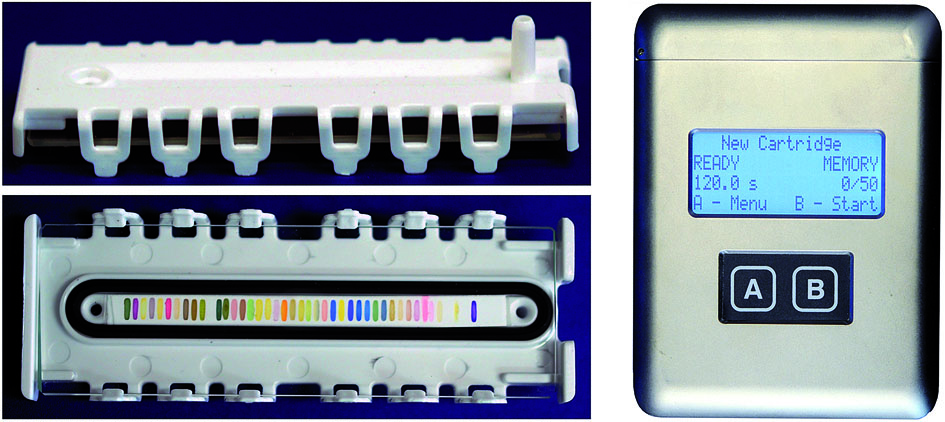 Kenneth Suslick and co-workers from the University of Illinois at Urbana-Champaign, USA, have combined responsive dyes to differentiate between explosive compound groups with sensitivity up to ten times that of currently used methods.
This detection kit was able to distinguish:
common explosives
compounds related to home-made explosives
compounds found in improvised explosive devices
signature non-explosive compounds found in military-grade explosives
Integration of the colorimetric array with a hand-held reader based on business card scanners means there is no need for specialist expertise by the user. Its fast scan rates, portability and lack of moving parts could find use in accompanying existing security technology.
---
Read the original article in Chemical Science – it's open access:
An optoelectronic nose for identification of explosives
Jon R. Askim, Zheng Li, Maria K. LaGasse, Jaqueline M. Rankin and Kenneth S. Suslick
DOI: 10.1039/C5SC02632F, Edge Article
Open Access