Chemical Science is dedicated to publishing findings of exceptional significance from across the chemical sciences.
The graph below shows the number of citations to articles published in 2013 in Chemical Science and other leading general chemistry journals. 
It's clear to see from this data that articles in Chemical Science are less likely to receive no citations and after just a few months of publication articles will be highly cited – 45% of 2013 Chemical Science articles have already received 5 or more citations.
Publishing your research in Chemical Science means your article will have excellent visibility and will be read and cited quickly by your colleagues.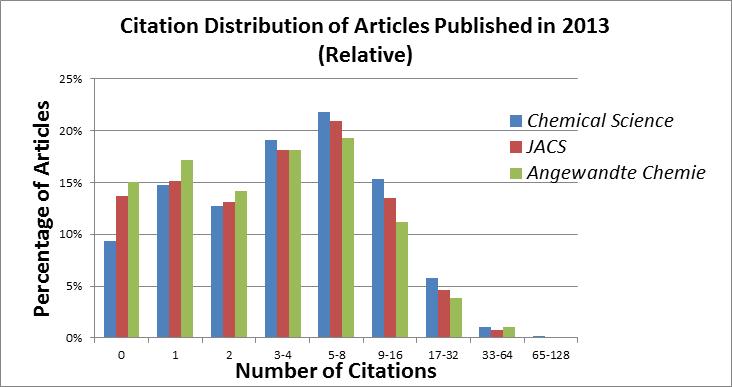 Citations to articles published in 2013 (Data downloaded from ISI Web of Science on 6 June 2014)
Browse the latest articles from Chemical Science here