Meet our Editors


Professor Ben Davis (University of Oxford) handles submissions to Chemical Science in the areas of bioorganic chemistry and chemical biology and Professor Tom Muir (Princeton) welcomes papers in chemical biology.

Read their interviews on our blog to find out more about them. We invite you to submit your next high-quality research paper to their editorial offices.
Looking for the best articles at the chemistry-biology interface?
Ben and Tom have picked some of their favourite articles recently published in Chemical Science. You can read these articles for free for a limited period by clicking on the links below.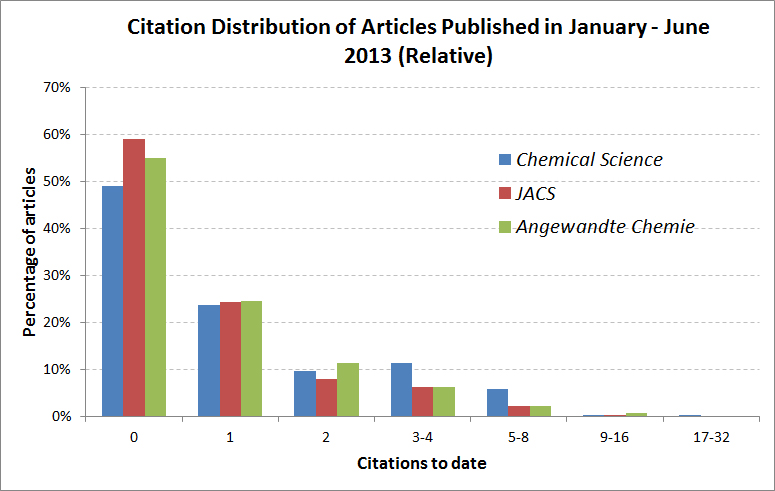 Chemical Science is the Royal Society of Chemistry's flagship journal; publishing articles of exceptional significance and high-impact reviews from across the chemical sciences. The journal's latest (2012) Impact Factor is 8.3. Research in Chemical Science is not only of the highest quality but also has excellent visibility; this is reflected in our latest citation profile.
Read our chemical biology Editor's Choice selection for FREE today:
Chemical fidelity of an RNA polymerase ribozyme
James Attwater,   Shunsuke Tagami,   Michiko Kimoto,   Kyle Butler,  Eric T. Kool,   Jesper Wengel,   Piet Herdewijn,   Ichiro Hirao and   Philipp Holliger*
Chem. Sci., 2013,4, 2804-2814
Remodeling a β-peptide bundle
Matthew A. Molski, Jessica L. Goodman, Fang-Chieh Chou, David Baker, Rhiju Das and Alanna Schepartz  
Chem. Sci., 2013,4, 319-324
Clickable, photoreactive inhibitors to probe the active site microenvironment of fatty acid amide hydrolase
Susanna M. Saario, Michele K. McKinney, Anna E. Speers, Chu Wang and Benjamin F. Cravatt    
Chem. Sci., 2012,3, 77-83
A cyclic peptide inhibitor of C-terminal binding protein dimerization links metabolism with mitotic fidelity in breast cancer cells
Charles N. Birts,   Sharandip K. Nijjar,   Charlotte A. Mardle,   Franciane Hoakwie,   Patrick J. Duriez,   Jeremy P. Blaydes* and   Ali Tavassoli*  
Chem. Sci., 2013,4, 3046-3057
Chemical biology toolkit for exploring protein kinase catalyzed phosphorylation reactions
Sanela Martić and Heinz-Bernhard Kraatz  
Chem. Sci., 2013,4, 42-59
Metallohelices with activity against cisplatin-resistant cancer cells; does the mechanism involve DNA binding?
Viktor Brabec, Suzanne E. Howson, Rebecca A. Kaner, Rianne M. Lord, Jaroslav Malina, Roger M. Phillips, Qasem M. A. Abdallah, Patrick C. McGowan, Alison Rodger and Peter Scott
Chem. Sci., 2013, DOI: 10.1039/C3SC51731D
You can find many more excellent articles on chemical biology on our dedicated webpage:
Online collection: Chemical biology
Stay up to date with Chemical Science
Be among the first to hear about the newest articles being published – Sign-up to our journal news alert to receive information about most read articles, themed issues, journal news, as well as calls for papers and invitations.