The RSC Advances team are delighted to welcome Professor Shivani Bhardwaj Mishra and Professor Chiharu Tokoro as our new Associate Editors!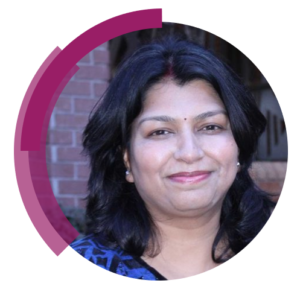 Professor Shivani Bhardwaj Mishra, University of South Africa
Research Areas: Sol-gel technology, nanomaterials, ceramics and water treatment.
Professor Shivani Bhardwaj Mishra is Founder and Director of Academy of Nanotechnology and Waste water Innovations [ANWWI]. She is serving as an Adjunct Professor at Hebei University of Science and Technology, China and as International Advisory Board member at TU Wien, Austria. This has boosted her academic career allowing her to expand her research expertise with joint projects, publications and knowledge exchange activities. Over twenty years of her academic experience accounts for teaching organic chemistry and research in the field of nanomaterials, nanocomposites and its various environmental and material applications. Besides, her core research interest is waste valorization to promote sustainability and circular economy growth. Her educational background involves a PhD in Chemistry from Jamia Millia Islamia, Master of Science [Organic Chemistry] and Bachelor of Science [Chemistry] from University of Madras, India.
For her outstanding profile and academic achievements, she was inducted as prestigious Fellow member of Royal Society of Chemistry in 2015 and is a member of American Chemical Society, USA, South African Chemical Society and many others. She is the recipient of many accolades and among these are, Distinguished Woman Scientist award from Department of Science and Technology, South Africa, Woman in Research Leadership Award from University of South Africa and recognised as Top 10 researchers at University of Johannesburg. She is Associate Editor for Frontiers for Green and sustainable chemistry and Guest Associate Editor for Medicinal and Pharmaceutical chemistry, editorial board member and reviewer for various journals. She has more than hundred publications in renowned journals.
Read Shivani's recent RSC Advances publication: 
Mechanistic pathways for the degradation of SMX drug and floatation of degraded products using F-Pt co-doped TiO2 photocatalysts, M Jahdi, SB Mishra, EN Nxumalo, SD Mhlanga, AK Mishra, RSC Adv., 2020, 10, 27662-27675, DOI: https://doi.org/10.1039/D0RA05009A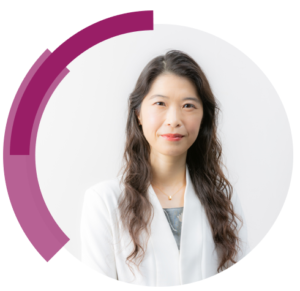 Professor Chiharu Tokoro, Waseda University
Research Areas: Mineral processing, resource recycling, environmental purification, powder technologies and chemical engineering.
Professor Chiharu Tokoro received her Dr. Eng from the University of Tokyo in 2003. She then went on to work at Waseda University where she has currently held the position of Professor since 2015. From 2021 she also became a Professor at Professor at the School of Engineering at the University of Tokyo.
Professor Chiharu Tokoro is currently on the Editorial Board for Elsevier's Advanced Powder Technology. She has won the 2020 Waseda Research Award, was a finalist for the Falling Walls Science Breakthroughs of the Year 2021 in Engineering and Technology and won the Waseda University Best Paper award in 2021.
The Tokoro Lab is currently focusing their efforts into three research areas, developing recycling systems, using powder simulations to explore various powder processes and developing technologies for recovering metals from wastewater.


Submit to RSC Advances today! Check out our author guidelines for information on our article types or find out more about the advantages of publishing in a Royal Society of Chemistry journal.
Keep up to date with our latest Popular Advances, Reviews, Collections & more by following us on Twitter. You can also keep informed by signing up to our E-Alerts.