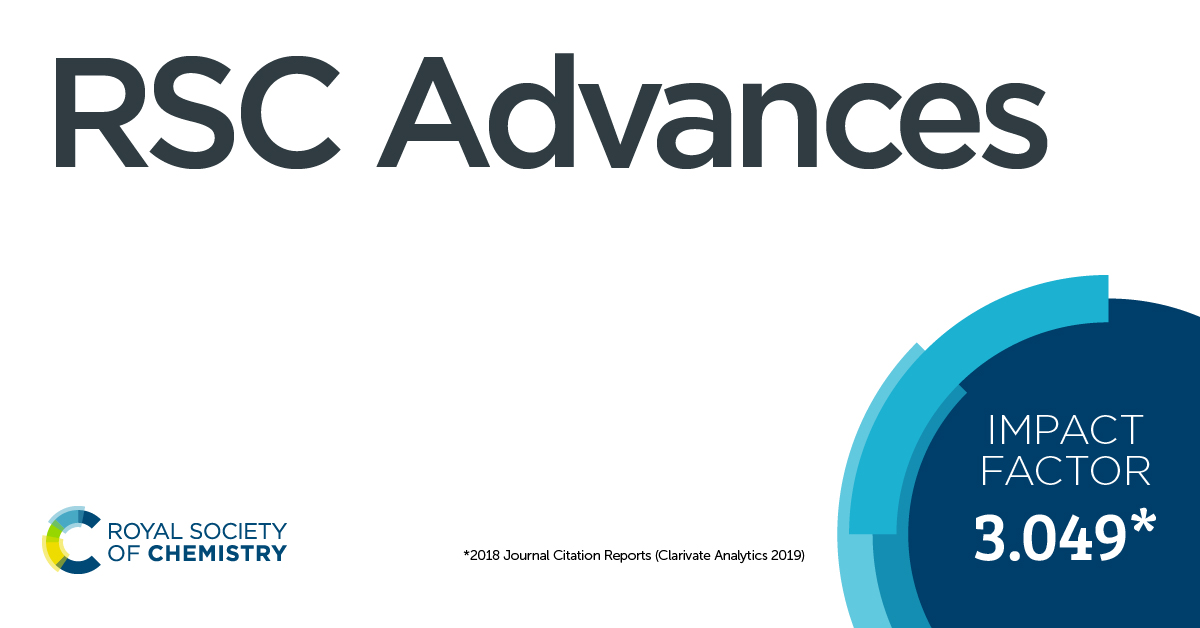 RSC Advances is very pleased to announce that our latest Impact Factor has increased to 3.049*, demonstrating our continuting commitment to quality and increased visibility of published work following its transition to gold open access.
As the largest gold open access journal dedicated to the chemical sciences, RSC Advances is here for everyone who wants to publish quality chemistry research and share it with the world.
We are here for everyone who needs access to work in every area of the chemical sciences and related disciplines. And as part of the Royal Society of Chemistry, we are at the heart of open, international research dissemination for the chemistry community.
Great science matters. We make sure the world knows it.
RSC Advances in numbers:
A 5-year impact factor above 3
Submissions from 90+countries in 2018
An average of 30 days from submission to first decision
An acceptance rate of 44%
Associate editors in 30+ countries
10,000+ articles free to access and growing
We would like to thank all our authors, readers, reviewers along with our Editorial and Advisory Board members for their continued support.
Find all of the RSC's newly published 2018 Impact Factors* here.
*The Impact Factor provides an indication of the average number of citations per paper. Produced annually, Impact Factors are calculated by dividing the number of citations in a year, by the number of citeable articles published in the preceding two years. Data based on Journal Citation Reports (Web of Science Group, 2019).