We are delighted to share with you our latest collection on A Decade of Progress in Click Reactions Based on CuAAC, guest edited by Associate Editor Prof. Manojit Pal (Dr Reddy's Institute of Life Sciences, India).
We are inviting submissions of new papers and review articles to this collection!
About the Collection
The Nobel Prize in Chemistry 2022 was awarded jointly to Prof. Carolyn R. Bertozzi, Prof. Morten Meldal and Prof. K. Barry Sharpless for their work in the development of biorthogonal and click chemistry. Bioorthogonal chemistry has made it possible to monitor the chemical processes occurring in living cells, without interfering with native biochemical systems or causing cellular toxicity. Click chemistry has revolutionized the routes of molecular construction and has applications in drug discovery and development, medicinal and pharmaceutical chemistry, analytical chemistry, materials science, surface science, and more!
However, click chemistry has not gone unnoticed over the years; many chemists have made contributions (both big and small) to this exciting area of research. So, in celebration of the Nobel Prize, we are excited to announce a new collection comprising of relevant papers published over last 10 years. The collection, handpicked by Prof. Pal, predominantly covers the application of click reactions in the areas of bioorganic and medicinal chemistry, with papers devoted to the development of methodologies also included.
RSC Advances is most cited gold open access journal dedicated to the chemical sciences and all publications in our journal are free to access. We hope you enjoy reading these articles!
If you would like to submit your research to this collection, and give your work the global visibility it deserves, you can do so now!
All submissions will be subject to an initial assessment by Associate Editors and, if suitable for the journal, they will be subject to rigorous peer review to meet the usual high standards of RSC Advances.
Meet the Editor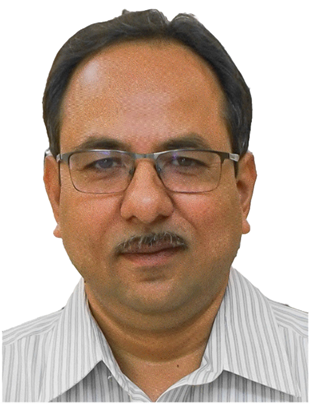 Manojit Pal received his PhD from Jadavpur University, India in 1995 under the guidance of Prof. Nitya G. Kundu. He then worked in various industrial R&D centres including Alembic, Sun Pharma, Matrix Lab, and Dr Reddy's Lab Ltd. In 2009, he joined Dr. Reddy's Institute of Life Science where he now continues as a Professor of Organic and Medicinal Chemistry, as well as Chief Scientist of the CIMPS Department.
Prof. Pal became an Associate Editor at RSC Advances in 2015, FRSC in 2016, Adjunct Faculty-Manipal University in 2018, and member of Editorial Board – Bioorganic Chemistry in 2019. He also became an invited member of ACS in 2019. Furthermore, in 2020, his name was featured in Stanford's top 2% list of scientists in the world, and in 2022, he received a certificate for publishing open access articles with Elsevier, four of which were linked to the United Nations Sustainable Development Goals.
His research interests include development of new chemical entities under the new drug discovery programme in various therapeutic areas, namely tuberculosis, inflammation, obesity, psoriasis, and cancer. Other major areas of focus include transition metal / non-metal catalysed reactions, sonochemical approaches, green chemistry, heterocycle synthesis, and more! He has authored/co-authored more than 280 research publications, as well as 18 review articles, several patents, a book chapter, and a book.

Submit to RSC Advances today! Check out our author guidelines for information on our article types or find out more about the advantages of publishing in a Royal Society of Chemistry journal.
Keep up to date with our latest Popular Advances, Reviews, Collections & more by following us on Twitter. You can also keep informed by signing up to our E-Alerts.