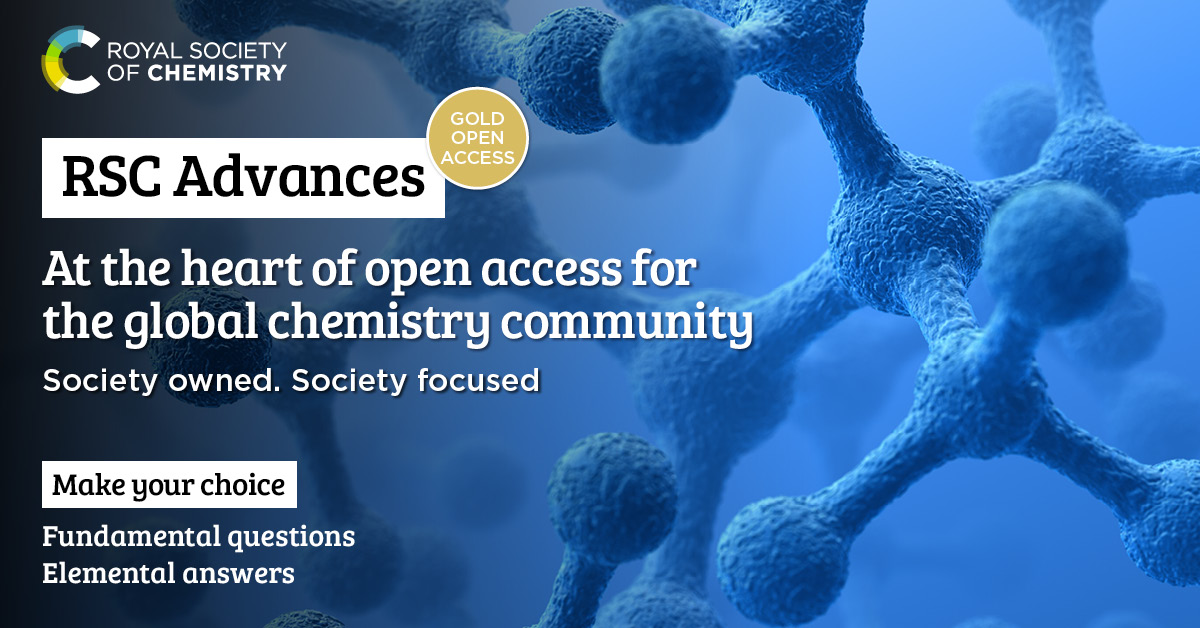 Learn more about our global presence and broad scope
In this blog post, you can discover how RSC Advances supports a global community of chemical scientists. We talk about this journal's incredible editorial board and wide-ranging scope. Start reading to learn more.
Advancing chemistry. Supporting scientists.
RSC Advances sits at the heart of the chemical science community. We are passionate about chemistry, and we want to champion incredible science from around the world. Our brilliant editorial board connects us to scientists all over the planet and makes sure that every action we take benefits you. In our journal, you can discover research from a vast range of topics. If you're looking for a platform for your next article, you can be reassured that we will consider any research that advances chemistry for a better, brighter future.
Exceeding the limits of what is possible
Chemistry fascinates us. This discipline is integral to life and impacts so many aspects of our world. The scope of RSC Advances is wide-ranging because we want to capture any research that can offer crucial insights and advance chemistry.
You can find a full outline of our scope on our main page. However, if you're working on something that isn't included on this list, please do send it to us to consider.
Taking knowledge further than ever before
Our community spans the entire globe – the research we publish comes from scientists in many different countries and institutions. We wholeheartedly believe that science can only progress when everyone has the opportunity to be heard. That's why we are proud to publish articles from all corners of the globe. In 2022, we published work from over 105 countries, and in the years to come, we hope to publish from even more.
Behind every paper we publish is a group of expert editors from 24 countries. Our editors-in-chief, Karen Faulds and Russell Cox, lead the way to make sure that we publish high quality science for our broad readership.
For us, it is not just about publishing work from many countries and having a global presence. We also want to make sure that everyone – including funders, policymakers and the general public – has free, unrestricted access to the research we publish. As a gold open access journal, we champion free knowledge exchange for scientific advancement.
Discover more
Start your publishing journey with help and support. We have a range of resources on offer and easy ways for you to stay connected.