We are delighted to welcome Professor Charlotta Turner to the RSC Advances team!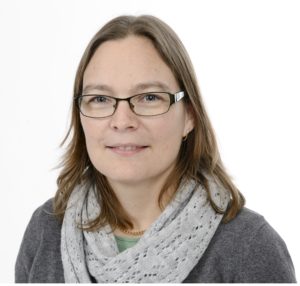 Charlotta Turner is a Professor in Analytical Chemistry at Lund University in Sweden. Her research is interdisciplinary, including analytical chemistry, supercritical fluid technology, and sustainable development aspects. She has more than 20 years of experience on the fundamentals of supercritical fluids in separation processes. Her current research focus is on the development of fast, selective, and bias-free separation methods using carbon dioxide expanded green solvents. An important inspiration is the enhanced use of biomass and industrial byproducts as sources of high-value compounds for use in food, health and environmental applications.
Charlotta Turner has published over 100 scientific articles, review papers and book chapters. She has received the Swedish King Carl XVI Gustaf's award for environmental science (2005), the SSF Ingvar Carlsson Award for returning postdocs (2006), the AOCS Herbert J. Dutton Award for her work on lipid analysis (2015) and the Svante Arrhenius Award for her work on green and sustainable chemistry (2017). She is also awarded with Excellent Teacher Practitioner (ETP, 2017). Charlotta Turner is the chair of the Analytical Chemistry Division of the Swedish Chemical Society, the chair of Lund University Food Faculty, and also a member of the Royal Engineering Science Academy (IVA) and the Royal Physiographic Society of Lund.
Browse a selection of Charlotta's RSC publications:
Extending the design space in solvent extraction – from supercritical fluids to pressurized liquids using carbon dioxide, ethanol, ethyl lactate, and water in a wide range of proportions
Veronika Pilařová, Said Al Hamimi, Larissa P. Cunico, Lucie Nováková and Charlotta Turner
Green Chem., 2019, 21, 5427-5436
DOI: 10.1039/C9GC02140J
Black pepper-based beverage induced appetite-suppressing effects without altering postprandial glycaemia, gut and thyroid hormones or gastrointestinal well-being: a randomized crossover study in healthy subjects
Yoghatama Cindya Zanzer, Merichel Plaza, Anestis Dougkas, Charlotta Turner and Elin Östman
Food Funct., 2018, 9, 2774-2786
DOI: 10.1039/C7FO01715D
Evaluation and analysis of environmentally sustainable methodologies for extraction of betulin from birch bark with a focus on industrial feasibility
Mikael E. Fridén, Firas Jumaah, Christer Gustavsson, Martin Enmark, Torgny Fornstedt, Charlotta Turner, Per J. R. Sjöberg and Jörgen Samuelsson
Green Chem., 2016, 18, 516-523
DOI: 10.1039/C5GC00519A


Submit to RSC Advances today! Check out our author guidelines for information on our article types or find out more about the advantages of publishing in a Royal Society of Chemistry journal.
Keep up to date with our latest HOT articles, Reviews, Collections & more by following us on Twitter. You can also keep informed by signing up to our E-Alerts.