Polymer Chemistry is dedicated to publishing the most exciting research encompassing all aspects of synthetic and biological macromolecules, and related emerging areas. As well as a dedicated readership, our Editorial Board members are also passionate consumers of journal content. We felt, therefore, that it might be useful for our Editorial Board to direct readers towards the papers published in the journal they find most exciting, based on their personal interests.
In our new "Editorial Board's Top Picks" section of the journal blog, Editorial Board members will, in turn, highlight their favourite papers.
Accompanying the blog posts, is a web collection of the selected Polymer Chemistry articles.
Each month a different member of the Editorial Board will be picking their top articles, so be sure to keep checking the website for the latest additions!
Let us know which Polymer Chemistry articles are your favourite by joining the conversation on Twitter @PolymChem.
The first installment of Editor's pick comes from Editorial Board member Heather Maynard:
---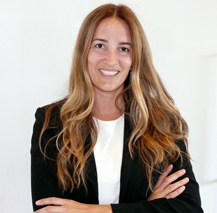 Heather Maynard is a member of the Polymer Chemistry Editorial Board and a Professor in the Department of Chemistry & Biochemistry, UCLA, USA. Heather's research lies at the frontiers of chemistry, biomaterials, and nanotechnology and involves a combination of organic and polymer synthesis, materials characterization, and biomedical research.
---
Heather has selected these Polymer Chemistry articles from 2015:
Dual side chain control in the synthesis of novel sequence-defined oligomers through the Ugi four-component reaction
Susanne C. Solleder, Katharina S. Wetzel and Michael A. R. Meier
Polym. Chem., 2015,6, 3201-3204
Degradable cross-linked polymer vesicles for the efficient delivery of platinum drugs
Q. Fu, J. Xu, K. Ladewig, T. M. A. Henderson and G. G. Qiao
Polym. Chem., 2015,6, 35-43
The power of one-pot: a hexa-component system containing π–π stacking, Ugi reaction and RAFT polymerization for simple polymer conjugation on carbon nanotubes
Bin Yang, Yuan Zhao, Xu Ren, Xiaoyong Zhang, Changkui Fu, Yaling Zhang, Yen Wei and Lei Tao
Polym. Chem., 2015,6, 509-513
This article was also highlighted on the Polymer Chemistry blog as Remzi Becer's Paper of the Week.