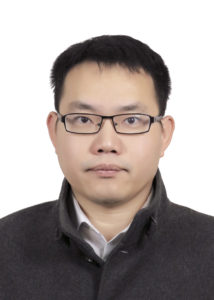 Dr. Wen-Ming Wan is a Professor at Fujian Institute of Research on the Structure of Matter, Chinese Academy of Sciences. He received his B.E. degree in Polymer Material and Engineering from Harbin Institute of Technology. He received a Ph.D. degree in Polymer Chemistry and Physics from University of Science and Technology of China, where he developed polymerization-induced self-assembly (PISA) method under the supervision of Prof. Cai-Yuan Pan. He completed postdocs at UT Southwestern Medical Center (Dallas) with Prof. Wen-Hong Li, The University of Southern Mississippi with Prof. Charles L. McCormick, and Rutgers University (Newark) with Prof. Frieder Jäkle. He started his independent research career as an Assistant Professor at Centre for Bioengineering and Biotechnology at China University of Petroleum (East China) in 2014, and then moved to Fujian Institute of Research on the Structure of Matter, Chinese Academy of Sciences in 2018. His current research interests focus on the development of novel polymerization methodologies, including but not limited to Barbier polymerization, living polymerization, polymerization-induced emission (PIE), single-atom polymerization (SAP) and PISA.
Read Wen-Ming's article 'Room-temperature Barbier single-atom polymerization induced emission as a versatile approach for the utilization of monofunctional carboxylic acid resources'.
How do you feel about Polymer Chemistry as a place to publish research on this topic?
Polymer chemistry is of significance in polymer science. So, Polymer Chemistry journal is a significant platform to publish important research work in polymer science, including synthesis, functionality and applications of polymers.
What aspect of your work are you most excited about at the moment and what do you find most challenging about your research?
Carbonyl chemistry is fundamental and plays cornerstone roles in synthetic chemistry. Meanwhile, carbonyl compounds are widely and readily available from fossil fuels and biomass, which are important resources on Earth. However, corresponding carbonyl polymerization is rarely investigated. My most excited work at the moment is Barbier polymerization, which successfully realizes the utilization of a varieties of carbonyls as polymerizable groups for the molecular design of nonconjugated luminescent polymers through polymerization-induced emission (PIE) strategy. Currently, the most challenging about my research is to demonstrate the advantages and importance of carbonyl polymerization in both scientific and industrial aspects, which will ultimately allow us to exploit Earth's carbonyl resources more efficiently and functionally.
In your opinion, what are the most important questions to be asked/answered in this field of research?
Since Staudinger proposed the concept of polymerization in 1920, generations of polymer chemists have spent considerable efforts to develop different kinds of polymerization methods, resulting in prosperous polymer science with abundant synthetic polymer materials in the forms of plastics, fibers, rubbers, etc. In comparison with previous polymerization methods, whether can Barbier polymerization survive throughout the history of polymer chemistry? How far can Barbier polymerization go? Whether can the prepared polymers via Barbier polymerization be recyclable? Whether is the concept of PIE applicable to other polymerization methods?