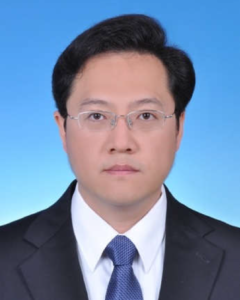 Professor Runhui Liu obtained Ph.D in organic chemistry 2009 at Purdue University. Afterward, he took postdoctoral trainings at California Institute of Technology and University of Wisconsin-Madison during 2010-2014. At the end of 2014, he took a professor position in the School of Materials Science and Engineering at East China University of Science and Technology (ECUST). His current research focuses on peptide polymer-based biomaterials for antimicrobial and tissue engineering applications.
Read Runhui's article 'Facile Synthesis of Polypeptoid Bearing Bulky Sidechains via Urea Accelerated Ring-Opening Polymerization of a-Amino Acid N-Substituted N-Carboxyanhydrides'.
How do you feel about Polymer Chemistry as a place to publish research on this topic?
Polymer Chemistry is a wonderful place to publish our work on polymer synthesis.
What aspect of your work are you most excited about at the moment and what do you find most challenging about your research?
I am most excited in exploring new chemistry for polymer synthesis, especially to tackle the long-lasting challenges.
The most challenging things for me as a professor are in two folds: keeping the lab running efficiently and productively with minimum amount of funding; inspiring/encouraging students to work on long-standing challenges but not hot topics, and persuading students to give up results that look interesting and publishable at first glance.
Can you share one piece of career-related advice or wisdom with other early career scientists?
As long as the start-up funding can support the lab for the first 3-4 years, focus on science is more productive eventually; as long as the PI and students can survive, no rush to publish or publish a lot at the first 3 years.