Polymer Chemistry is delighted to announce its Impact Factor has increased to 5.520.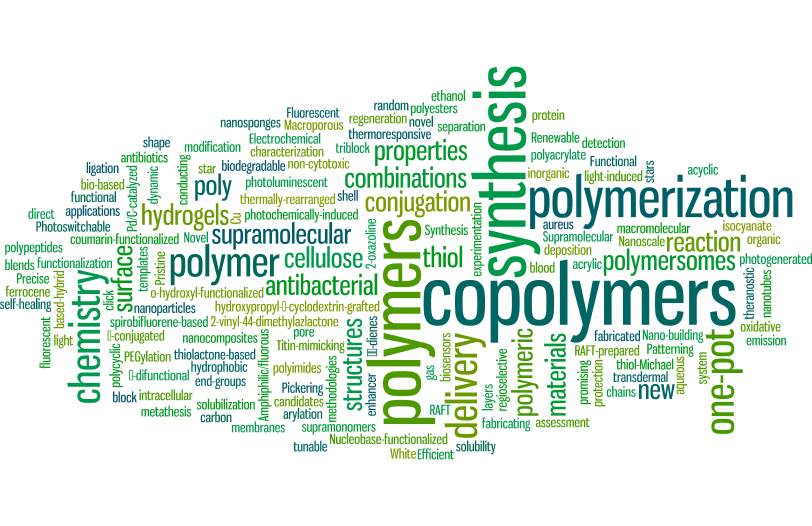 Polymer Chemistry is dedicated to publishing research on all aspects of synthetic and biological macromolecules, and related emerging areas. The impressive Impact Factor of 5.520 and great Immediacy Index of 1.81 is a strong assurance that research published in Polymer Chemistry will have excellent visibility and relevance to the polymer chemistry community.
Publishing your research in Polymer Chemistry means that your article will be read and cited quickly by your colleagues. Did you know:
Polymer Chemistry's outstanding Immediacy Index has been consistently higher than its competitors since its launch.

(Data based on Immediacy Indexes from 2011, 2012, 2013 and 2014)

Articles published in Polymer Chemistry receive on average 10 citations.
Since 2011 we have grown our content by over 290% AND our Impact Factor has continued to increase.

Articles published in

Polymer Chemistry are less likely to receive zero citations compared to other journals in the field. In fact, 30% of articles published in Polymer Chemistry

in 2014 received a minimum of 5 citations, which is higher than other journals in the field.
(Data downloaded from ISI Web of Science on 17 June 2015)

Our fast times to publication ensure that your research is reviewed and announced to the community rapidly.
From receipt, your research papers will be published in 56 days. Communications articles will be published in a rapid 40 days. (Data taken from 2015 average manuscript handling times)
Our unique combination of high quality articles, outstanding Editorial and Advisory Board, free colour and flexible manuscript format make it clear to see why Polymer Chemistry is one of the leading journals within the polymer science field. Why not take a look at our top 10 most downloaded articles from Q1 of 2015 and read the fantastic articles we publish.
So join the many leading scientists that have already chosen to publish in Polymer Chemistry and submit your research today to be seen with the best!