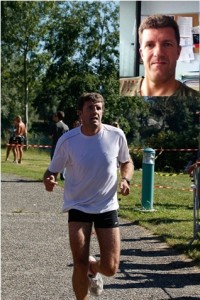 Prof. Laurent Billon received his M.S. from the University of Bordeaux (1992) where he worked on anionic ring opening polymerization of cyclosilazanes.  He obtained his PhD on synthesis of functional telechelic polyimides in 1996 at the University of Pau (UPPA). Subsequent to postdoctoral research for Rhodia/Schlumberger on electro-rheological polyzwitterionic fluids (1998) and Arkema USA on acrylic-modified fluoro-polymers by seeded emulsion (1999), he started his career as Associate Professor in 2000 at the UPPA where he earned the position of Full Professor in 2010 and became Deputy Director of the Polymer team. His research interest focuses on the design of well-defined polymer structures, especially block and gradient copolymers, by controlled radical polymerization techniques.  His research activity is also focused on the development of Surface Initiated Nitroxide Mediated Polymerization to design functional hybrid colloidal particles and pigments with industrial partners. A special attention concerns the self-organized nano/micron structures, such as colloidal crystal, inverse opal or honeycomb patterns, for photonic and responsive surfaces.
What was your inspiration in becoming a chemist?
Since I was a teenager I have been fascinated by the possibility to transform the matter just by an invisible process, the chemistry. A few years after, during my License & Master degrees, I met a wonderful team of teachers in University of Bordeaux I which opened me to a new world: the polymer chemistry.
What was the motivation behind your recent Polymer Chemistry paper? (DOI: 10.1039/C1PY00357G)
It's a long story because this study on Carbon NanoTubes CNT was developed with an industrial French partner. Few years ago, we patented and published a work on "in situ" polymerization where we were able to graft through the CNT the block copolymer chains during their growth, spontaneously. At this time, we focused only on this aspect and tried to characterize this phenomenon.
In a second contract, we focused on the polymerization kinetic in presence of raw industrial CNT without any post-modification … and we were surprised to observe a strong impact in terms of initiation and enhancement of the kinetic depending of the CNT amount. This work was first patented and finally even if we have not fully identified the mechanism of polymerization, it has been published in Polymer Chemistry. It's a really an unexpected behavior because the initiation and growth of the chains occur in a controlled manner without any initiator and can also be better controlled by the adding of nitroxide.
This study represents a collaborative project between academic and industrial partners which can be strongly valorized by publication in Polymer Chemistry.
Why did you choose Polymer Chemistry to publish your work?
Polymer Chemistry is an exciting new journal that has become a top journal in the polymer scientific community. It contains innovative and inspiring research related to all aspects of polymer chemistry, only.
In which upcoming conferences may our readers meet you?
I will attend the CSM8 (May 28-31 in Beyrouth, Lebanon), EUPOC 2012 (June 3-7 in Gargnano, Italy) and Warwick 2012 (July 9-12 in Warwick, UK).
How do you spend your spare times?
I run two times a week (sometimes with my daughters) and when I have time, swim and bike. So, if I'm around Pau, in September I participate in a short triathlon or July in the swimming race, crossing the bay of Saint Jean de Luz … just for fun. But I don't know the reason why, it's more and more difficult … maybe the global warming!!!
Which profession would you choose if you were not a scientist?
I love breads, wines and cheeses, and also jazz and French rock music. To combine all these passions, I think I would have liked to keep a bar where you could taste organic products and enjoy jam sessions in a friendly atmosphere, curl up in sofas.