I am delighted to announce that Polymer Chemistry's inaugural impact factor is 5.32! This is a fantastic achievement for the journal and I would like to thank our Editorial and Advisory Board members and our authors, referees and readers.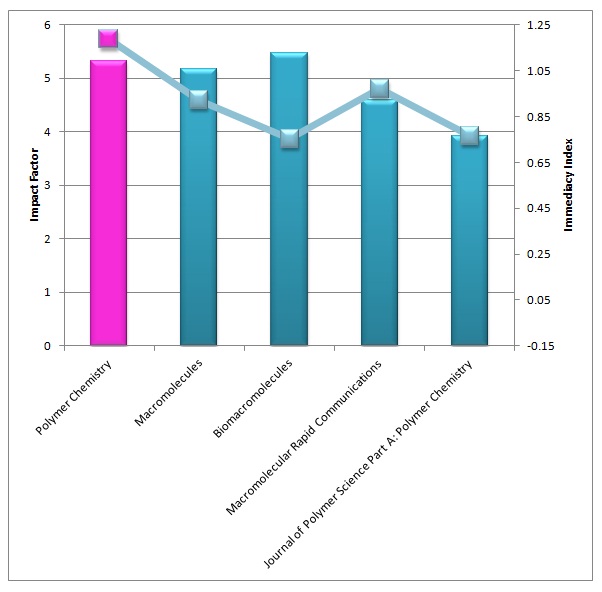 Polymer Chemistry is now firmly established as a leading journal in the field, also demonstrated by its #1 immediacy index of all original research journals in the Polymer Science category of the 2011 Journal Citation Reports ®.
 The immediacy index is a measure of how quickly articles are cited, the 2011 immedicay index is an average of how many citations articles published in 2011 received during the year they were published.
So, why not submit your next high impact article to Polymer Chemistry and enjoy the benefits of being an RSC author.
Read more about the 2011 Impact Factors from across RSC Publishing on the RSC Publishing Blog!
Data based on 2011 Journal Citation Reports ®, (Thomson Reuters, 2012)