Journal of Materials Chemistry C is pleased to announce an open call for papers to contribute to our upcoming collection titled 'Perovskites: from materials science to devices'
A perovskite name is applied to the class of compounds which have the same type of crystal structure as CaTiO3 discovered in Ural mountains in 1839 by Gustav Rose. The ABX3 perovskite structure can accommodate a wide variety of different cations and anions. Depending on the chemical composition it can exhibit extremely different properties such like colossal magnetoresistance, ferroelectricity, superconductivity, light absorption, charge ordering, spin dependent transport, high thermopower, to name a few. Thanks to that, a variety of different devices can be constructed using this crystal structure.
For this themed collection we invite original manuscripts related to all aspects of the cutting-edge innovations in the development of organic, inorganic and/or hybrid perovskite materials and devices with the focus on potential applications in memories, solar cells, sensors, catalyst electrodes and superconducting ceramic materials.
Guest Edited by:
Dr Małgorzata Kot
Brandenburg University of Technology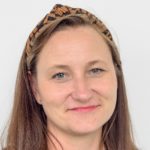 Dr Małgorzata Kot, originally from Poland, received her doctorate degree from Brandenburg University of Technology Cottbus-Senftenberg (Germany) in Science (Dr.rer.nat.) in 2014. Since 2011, she utilizes advanced laboratory- and synchrotron-based photoelectron spectroscopy methods to understand the chemical and electronic properties of different materials in-situ, ex-situ and in-operando, and to monitor their interactions with X-rays, light and gases towards applications in photovoltaic and sensor devices. Current focus of her research is devoted to improve the perovskite solar cells efficiency and stability, in particular, by atomic layer deposited ultrathin films.
Dr Chittaranjan Das
University of Stuttgart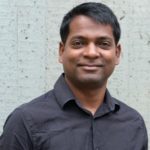 Chittaranjan Das earned his Ph.D. in Applied Physics from Brandenburg Technical University Cottbus-Senftenberg, Germany, in 2015. His research focuses on advancing thin-film technology for various applications in renewable energy generation, conversion, and storage. In addition to his core work in thin-film technology, Chittaranjan's research also delves into the intricate realm of surface and interface physicochemical properties of devices. He employs cutting-edge surface analysis techniques such as X-ray Photoelectron Spectroscopy (XPS), X-ray Absorption Spectroscopy (XAS), Time-of-Flight Secondary Ion Mass Spectrometry (ToF-SIMS), and Atomic Force Microscopy (AFM) to gain valuable insights into the behavior of materials at the atomic and molecular level. Currently, Chittaranjan's primary research area centers around perovskite photovoltaics and flexible thin-film solar cells, where he strives to develop innovative solutions for harnessing solar energy efficiently.
Dr Clara P. Aranda Alonso
Universidad Pablo de Olavide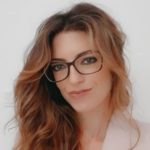 Dr Clara Aranda Alonso, received her doctorate degree in Science from University Jaume I in 2019 at the Institute of Advanced Materials (INAM) (Castellón, Spain). She worked as postdoctoral researcher at the Forschungszentrum Jülich and Institute for Photovoltaics (ipv) at the University of Stuttgart (Germany) for two years. Then she moved to the Institute of Materials Science (ICMUV) at the University of Valencia (Spain) as a Margarita Salas fellow and currently she is working at Universidad Pablo de Olavide in Seville (Spain). Her work is focused on the synthesis and characterization of perovskite materials, both in thin film and single crystal configuration, for photoconversion devices, including impedance spectroscopy as the main characterization tool.
Professor Daniel Prochowicz
Polish Academy of Sciences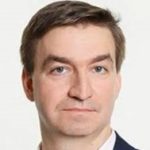 Daniel Prochowicz earned his Ph.D. degree in chemistry from the Warsaw University of Technology in 2013. Currently, he is working as an Associate Professor at the Institute of Physical Chemistry, Polish Academy of Sciences (IPC PAS, Warsaw), where he serves as head of "Semiconducting Materials and Optoelectronic Devices" research group. His current research interests are in the development of efficient procedures for the preparation of stable and efficient perovskite-based optoelectronic devices including solar cells and photodetectors.
Open for Submissions until 6th February 2024
Submissions to the journal should contain chemistry in a materials context and should fit within the scope of Journal of Materials Chemistry C. Please see the journal's website for more information on the journal's scope, standards, article types and author guidelines.
If you would like to contribute to this themed collection, please submit your article directly through the Journal of Materials Chemistry C submission service. Please mention that your submission is a contribution to the 'Perovskites: from materials science to devices' collection in the "Themed issues" section of the submission form and add a "Note to the Editor" that this is from the Open Call.