We would like to celebrate our themed ChemComm collection Metal-Mediated Transformations of Small Molecules with our authors and community.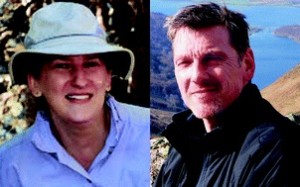 Guest editors 
Louise A. Berben
and 
Jason B. Love
introduce this web collection showcasing outstanding contributions in the field of the design, development, and exploitation of metal mediated transformations of small molecules. The themed collection includes contributions from molecular inorganic chemists, biological chemists, electrochemists, and theoreticians who are working toward understanding and developing productive transformations of small molecules: dinitrogen, carbon dioxide, carbon monoxide, dihydrogen and dioxygen.
We invite you to submit your next communication article to ChemComm.