On behalf of the ChemComm Editorial Board, we are pleased to announce the winners of the 2018 ChemComm Emerging Investigator Lectureship – Amanda Hargrove and Alexander Miller. Our warmest congratulations to Amanda and Alexander!
Amanda Hargrove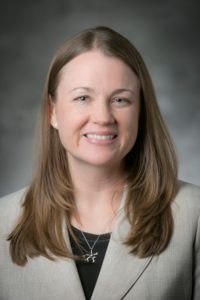 Amanda was awarded her PhD in 2010 at the University of Texas at Austin, where she worked with Professors Eric V. Anslyn and Jonathan L. Sessler on combining recognition motifs for improved sensing and biological activity of oligosaccharides and phosphorylated molecules. During her independent career, she has received the 2014 Ralph E. Powe Junior Faculty Enhancement Award, 2015 Prostrate Cancer Foundation Young Investigator Award, 2017 Cottrell Scholar Awards and 2018 National Science Foundation CAREER Award.
She is currently an Assistant Professor at Duke University and her group works at the interface of chemistry and biology, using organic chemistry tools to study the structure and function of long noncoding RNAs.
Alexander Miller
Alexander completed his PhD in 2011 at the California Institute of Technology, where he worked on emissive monocopper amidophosphine complexes and Lewis acid-assisted reductive coupling of carbon monoxide with Professors John E. Bercaw and Jay A. Labinger. He has been awarded several honours during his independent career, including the 2014 University Research Council James Moeser Award for Distinguished Research, 2016 National Science Foundation CAREER Award and 2017 Organometallics Distinguished Author Award.
He currently has a position as an Assistant Professor at the University of North Carolina, and his group's research focusses on the storage of solar energy in chemical fuels, proton-coupled electron transfer reactions, and hydrocarbon transformations.
As part of the Lectureship, Amanda and Alexander will present a lecture at three locations over the coming year, with at least one of these events taking place at an international conference. Details of the lectures will be announced in due course – keep an eye on Twitter for details.