This year we are commemorating the 150th anniversary of t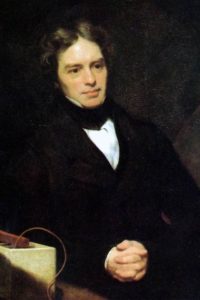 he death of Michael Faraday, perhaps one of the most prolific and influential scientists who ever lived. His ground-breaking research into the relationship between electricity and magnetism ultimately led to the invention of the electric motor.
One of his most well-known creations, the Faraday cage, is the basis of MRI machines which are routinely used for a range of medical diagnoses. He also discovered benzene, pioneered research into nanotechnology, and gave his name to the Faraday Effect, Faraday's Law, and the SI unit of capacitance, the farad.
At the Royal Society of Chemistry, we are honouring Michael Faraday with a special Chemical Communications web themed issue, highlighting key discoveries and developments in physical chemistry.
We encourage you to submit your best research to be included in this unique collection! More information about our article types can be found here. Submit at www.rsc.org/ChemComm by 31st July 2017! Please note that all submissions will be subject to peer review in accordance with the journal's quality and standards. If you are interested in this opportunity, please email chemcomm-rsc@rsc.org