Harrison-Meldola Memorial Prize
ChemComm Advisory Board member Erwin Reisner is a Harrison-Meldona Memorial Prize winner. Erwin was awarded this prize for his work in combining molecular synthesis, chemical biology and materials chemistry to develop artificial photosynthesis.
Erwin's communication 'Al-doped ZnO inverse opal networks as efficient electron collectors in BiVO4 photoanodes for solar water oxidation' (C3EE44031A) is part of the 'Celebrating the 2014 RCS Prize and Award Winners' themed collection and is free* to access for a limited time only.
You can access papers by other 2014 RSC Prize and Award Winners for free* for a limited time. A full list of winners and more information about RSC Prizes and Awards can be found at: www.rsc.org/awards.
*Access is free until 06.06.14 through a registered RSC account – click here to register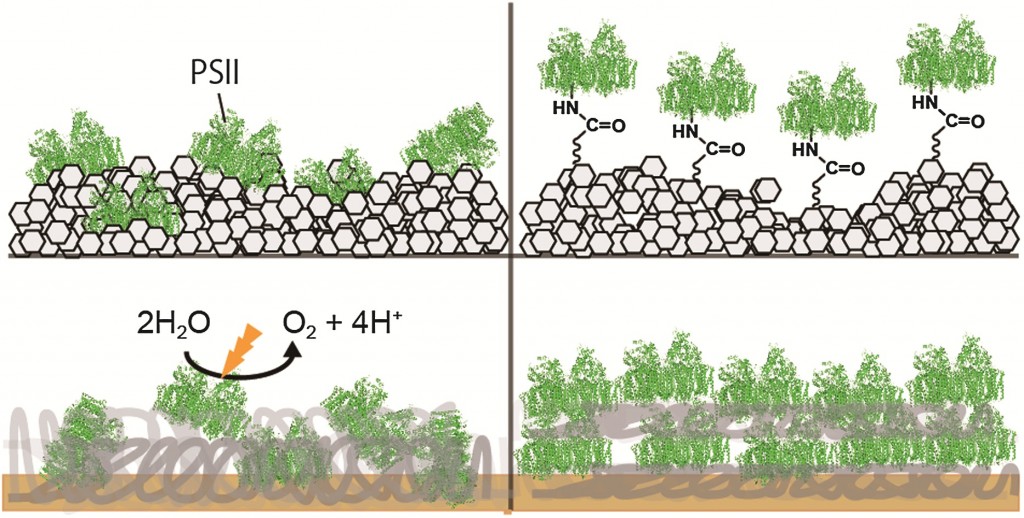 Erwin recent tutorial review describes an emerging technique which allows for the light-dependent activity of Photosystem II adsorbed onto an electrode surface to be studied. This fascinating review can be accessed by clicking the link below.
Protein film photoelectrochemistry of the water oxidation enzyme photosystem II
Masaru Kato, Jenny Z. Zhang, Nicholas Paul and Erwin Reisner
DOI: 10.1039/C4CS00031E