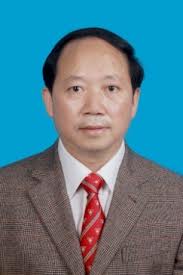 Meet our Associate Editor in Organic Chemistry: Yong-Qiang Tu
Professor Yong-Qiang Tu (Lanzhou University, China) handles submissions to Chemical Communications (ChemComm) in organic chemistry.
Yong-Qiang's research interests centre on tandem rearrangement reactions and their application to the total syntheses of bioactive alkaloids, synthetic studies of biologically active natural products, and the construction of C-C and C-N bonds via C-H functionalisations. We invite you to submit your urgent research to his editorial office.
Read Yong-Qiang's Editor's Choice selection of ChemComm articles by clicking on the links below – all articles are FREE for a limited period!
ChemComm is the home of urgent high quality communications from across the chemical sciences. With a world-renowned reputation for quality and fast times to publication (average of 40 days), ChemComm is the ideal place to publish your research.
---
Yong-Qiang Tu's Editor's Choice:
Enantioselective total synthesis of (+)-brazilin, (−)-brazilein and (+)-brazilide A
Xuequan Wang, Hongbin Zhang, Xiaodong Yang, Jingfeng Zhao and Chengxue Pan  
DOI: 10.1039/C3CC42385A
Domino Rh-catalyzed hydroformylation–double cyclization of o-amino cinnamyl derivatives: applications to the formal total syntheses of physostigmine and physovenine
Wen-Hua Chiou, Chien-Lun Kao, Jui-Chi Tsai and Yun-Man Chang  
DOI: 10.1039/C3CC43257B
An organocatalytic asymmetric sequential allylic alkylation–cyclization of Morita–Baylis–Hillman carbonates and 3-hydroxyoxindoles
Qi-Lin Wang, Lin Peng, Fei-Ying Wang, Ming-Liang Zhang, Li-Na Jia, Fang Tian, Xiao-Ying Xu and Li-Xin Wang   
DOI: 10.1039/C3CC45139A
A modular total synthesis of (±)-trigonoliimine C
B. Narendraprasad Reddy and Chepuri V. Ramana  
DOI: 10.1039/C3CC45512B
Synthetic modification of salinomycin: selective O-acylation and biological evaluation
Björn Borgström, Xiaoli Huang, Martin Pošta, Cecilia Hegardt, Stina Oredsson and Daniel Strand  
DOI: 10.1039/C3CC45983G
Highly enantioselective synthesis of chiral 7-ring O- and N-heterocycles by a one-pot nitro-Michael–cyclization tandem reaction
Renate Rohlmann, Constantin-Gabriel Daniliuc and Olga García Mancheño  
DOI: 10.1039/C3CC47397J
A new versatile approach to synthesise enantioenriched 3-hydroxyoxindoles, 1,3-dihydroisobenzofuran and 3-isochromanone derivatives by a rhodium-catalyzed asymmetric arylation–cyclization sequence
Yi Li, Dong-Xing Zhu and Ming-Hua Xu  
DOI: 10.1039/C3CC47927G
Enantioselective total synthesis of virosaine A and bubbialidine
Hideki Miyatake-Ondozabal, Linda M. Bannwarta and Karl Gademann
DOI: 10.1039/C3CC38783F
A catalytic multicomponent coupling reaction for the enantioselective synthesis of spiroacetals  
Lara Cala, Abraham Mendoza, Francisco J. Fañanás and Félix Rodríguez  
DOI: 10.1039/C3CC00118K
An easy access to fluoroalkanes by deoxygenative hydrofluorination of carbonyl compounds via their tosylhydrazones
Arvind K. Yadav, Vishnu P. Srivastava and Lal Dhar S. Yadav
DOI: 10.1039/C3CC00122A
---
You might also be interested in these ChemComm Themed Collections:
Organocatalysis
Guest edited by Keiji Maruoka, Hisashi Yamamoto, Liu-Zhu Gong and Benjamin List
Nucleic acids: new life, new materials
Guest edited by Mike Gait, Makoto Komiyama, David Liu, Jason Micklefield, Ned Seeman and Oliver Seitz